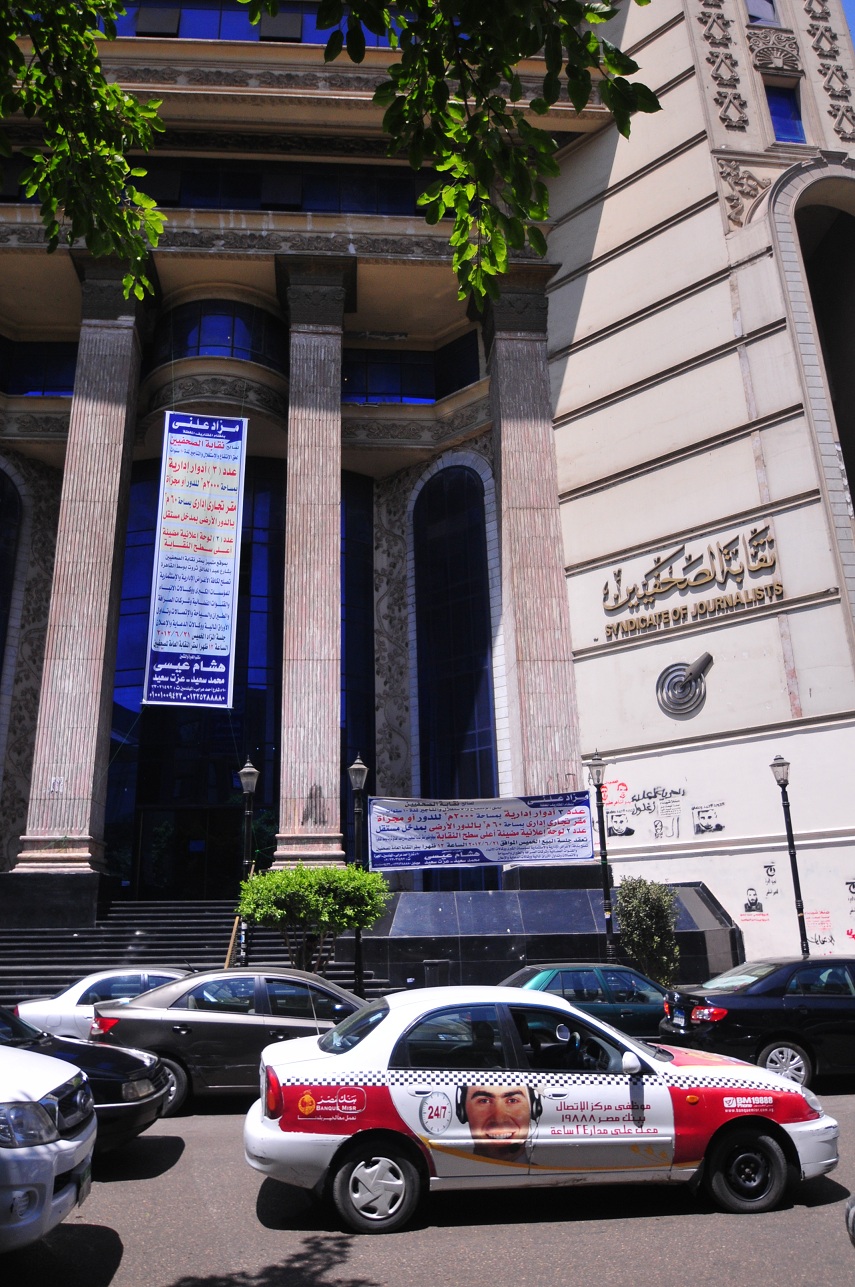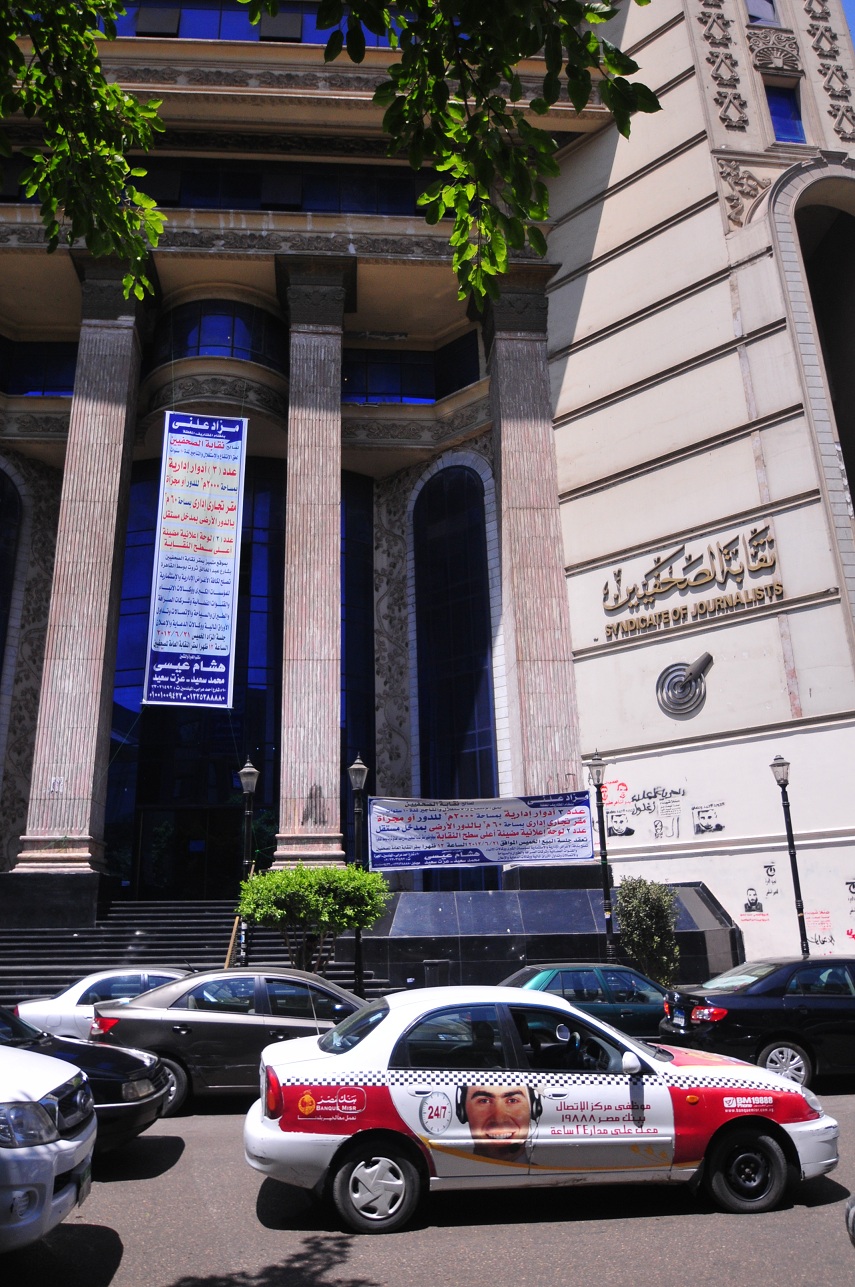 The Arab Network for Human Rights Information (ANHRI) condemned last Sunday's attack on journalists by state-run Al-Ahram security personnel on Wednesday. The journalists held a meeting with the chairman of Al-Ahram's board of directors Mamdouh Al-Wali to discuss a solution surrounding the current newspaper crisis in Egypt last Saturday.
The ANHRI said the protesters were originally there to discuss how to deal with the problems that arose from the closure of newspapers and the loss in salaries, as well as the promised allowances by the Press Syndicate for those who had lost their jobs and relocation of employment to other state-run newspapers. Al-Wali previously agreed to several of their demands but had continuously stalled on signing an agreement. As a result, those attending the meetings called for a sit-in to pressure him.
According to the ANHRI, Al-Wali informed the Bulaq Abul Ela police station of the sit-in, and added that the protesters had attempted to storm his office. Al-Ahram security personnel reportedly threatened to use force on the protesters and at one point they were beaten after security guards turned off the lights. The police, the ANHRI said, did not respond to the protesters' calls for help and the protesters were subsequently removed by force.
The protesters filed a police report on the assault and the police's failure to protect them. A complaint was also filed to the Prosecutor General, accusing Al-Wali and the security guards of incitement to murder, harassment of journalists, and endangering the lives of protesters through physical assault, including kicking, hitting and lynching. The Bulaq sheriff is also accused of disregarding his duties and being complicit in endangering the lives of the journalists by failing to provide security.
"The Press Syndicate's resort to violence to break up a sit-in by a group of colleagues who did their job to defend their interests and protect their rights is a very dangerous precedent," the ANHRI said. Such acts by people tasked with defending the freedom of expression and peaceful protests in all forms constitutes "a double crime" with legal consequences.
The ANHRI praised the Prosecutor General for opening an investigation into the matter and demanding the syndicate also launch an investigation. ANHRI also praised the Prosecutor General for urging the Supreme Press Council to reconsider the composition of the committee due to the lack of neutrality by its chairman. An investigation on the actions of the Bulaq police chief has also been opened.
Al-Wali also serves as the head of the syndicate, and has attracted much ire from syndicate members after voting as a member of the Constituent Assembly last December, despite the syndicate's decision to boycott the vote due to the heavy Islamist presence.
Al-Wali promised last week he would not be participating in the next board member elections, set to take place 1 March, citing his current position at Al-Ahram as the main reason.