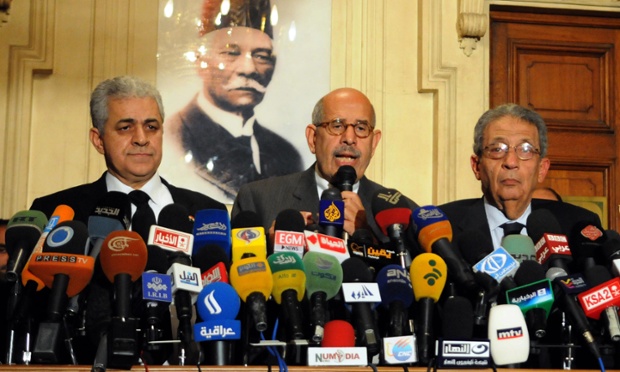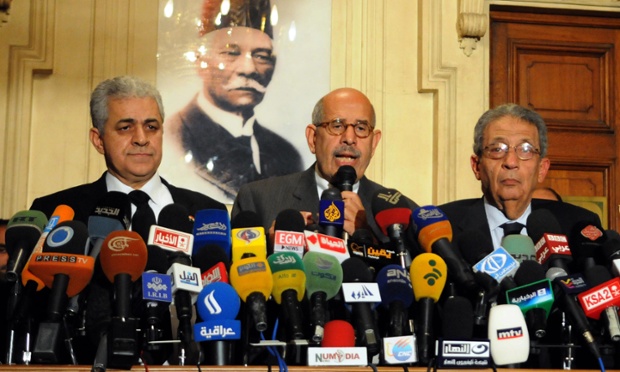 A conference for the National Salvation Front (NSF) in Suez was attacked on Friday by unidentified men.
The conference was held to promote communication between the governorates of Suez, Port Said, and Mahalla, and to present the NSF's future plans, the front announced in a statement.
Suez Security Director Adel Refaat stated on Friday that the person behind the shooting has been identified as "Atared", a fish vendor in Suez, reported state-owned news agency MENA. Refaat added that the hunt for Atared is ongoing.
Ali Amin, a Wafd Party leader who attended the conference, claimed that it was two men who shot at the gathering, not one. "One was captured on the spot; the other turned himself in on Saturday," Amin said. He added that the assailant who turned himself in explained that the reason behind the shooting was the result of a brawl with one of his friends; he did not intend to shoot at the conference attendees.
"We do not believe him," Amin said. He added that the NSF doesn't fear gunshots and shall move on with its plans. "We will find out who is behind the shooting."
Amin stated that the conference was nearing its end when anti-NSF chants were heard outside, coming from men Amin described as "bearded". Soon afterwards, two men got out of a car and fired two shots at the podium and three shots in the air.
The attendants were able to photograph the shooting incident, as well as capture one of the assailants. The other fled the scene, leaving behind the car. Amin said traffic police confiscated the car.
Hundreds attended the conference, stated Hassan Ghoneima, Daily News Egypt's correspondent in Suez. He added that a number of NSF opponents followed the conference, engaging in skirmishes which led to fistfights with some attendants.
The conference was one of three held by the NSF in the cities of Port Said and Mahalla, alongside Suez.