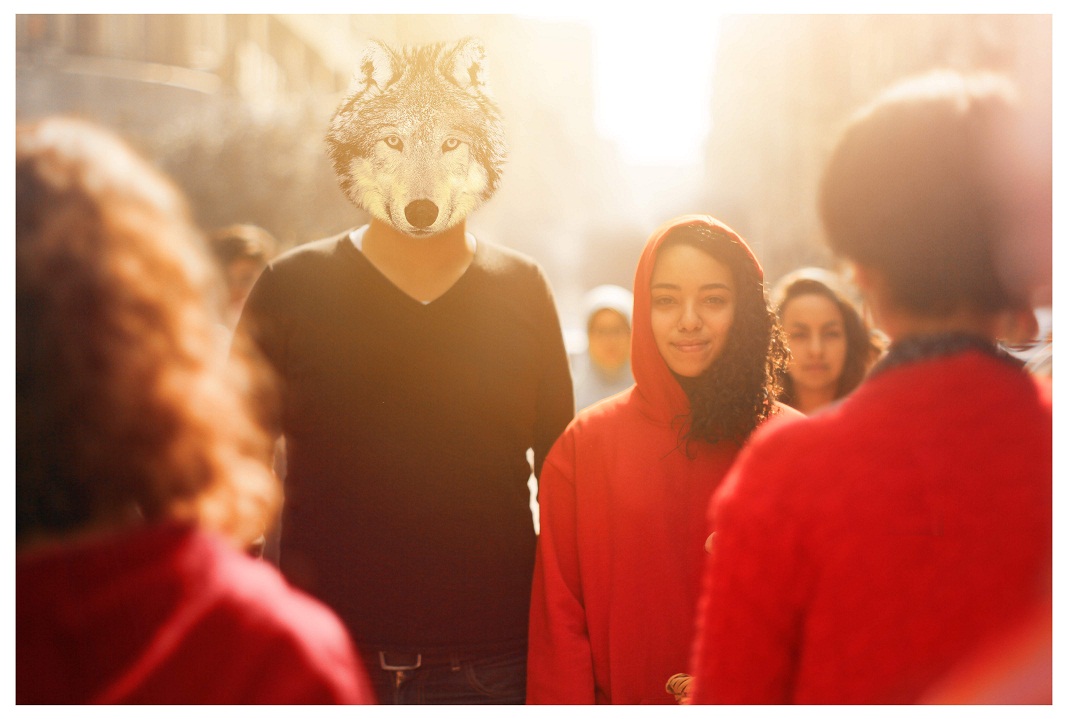 In the past two years many artists have used the political situation as an inspiration for their work. Egyptian photographer Mohamed Fathi transforms day-to-day reality into a series of shots that emphasise the mindset of the Egyptian people.
Fathi uses artistic photo shoots in which he "can mix fiction and real life in one photo". The idea came to him after Mubarak stepped down in 2011; before the revolution he used to "document vintage places and elements".
For his first project, Egyptian Dreamers, Fathi wanted to represent the rush of hope that Egyptians felt post-revolution. "The models were floating in the air, expressing a very dreamy attitude, wishing the best for our beloved Egypt," he said.
In his latest work he combined Egypt's current state of political turmoil with the traditional European fairytale, Little Red Riding Hood.
Little Red Riding Hood was a photo shoot of a different theme. Fathi wanted to "translate the reality of what is happening into something visual". Egypt is represented by Little Red Riding Hood, while the wolves represent those who want to "shape Egypt" to fit their limited visions for the country.
When asked about the reason he chose a fairytale, he answered: "We are still learning [how] to head toward the way of freedom and liberty." Like Little Red Riding Hood, Egyptians are lost within a forest teeming with wolves, hoping to find their way home. Fathi included a little story with the photos, which begins: "Once upon a time there was a dear little country…"
Fathi seeks help from his friends, a group of artists, who help him brainstorm before executing an idea. "I kind of have a team now; we help each other finish all our artsy projects," he said. The team consists of three females and two males: Forat Sami, Merna Ali, Amira El Badry, Ahmed Hammoud, and Ahmad S. El-Abi.  After he consults his friends, Fathi works on the composition and frames for the shoot.
The use of models is essential in his photo shoots but Fathi admits that finding people who are willing to participate is not easy. When looking for models, his approach is very simple. He seeks out "people who look like me, or the people we see in the streets every day".  In the Red Riding Hood photo, the models are Heba Farag (Little Red Riding Hood) and Ahmad S. El-Abi Munno (The Wolf).
When looking for ideas, Fathi likes to challenge himself: "Being exposed to the stuff that is out of my visual comfort zone is very inspiring and leads to developing new ideas." He denies having a set process which he has to follow every time. He depends on capturing whatever idea comes to him by jotting down his visions, and "translating them into keywords." He then researches those keywords online to find out how people relate to them; if his vision complements what other people see, he starts working on the project.
Fathi uses social media websites to share his work and is currently working on new projects.