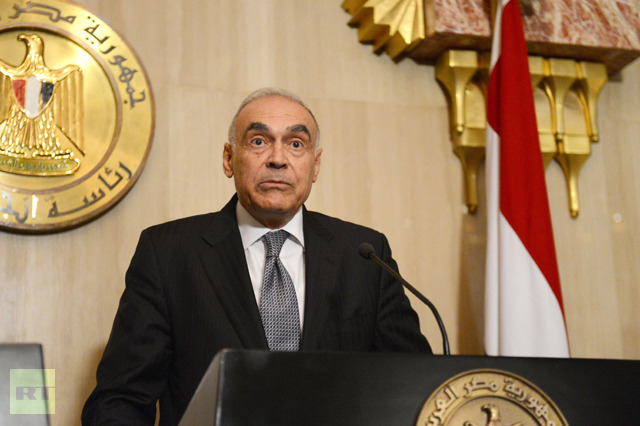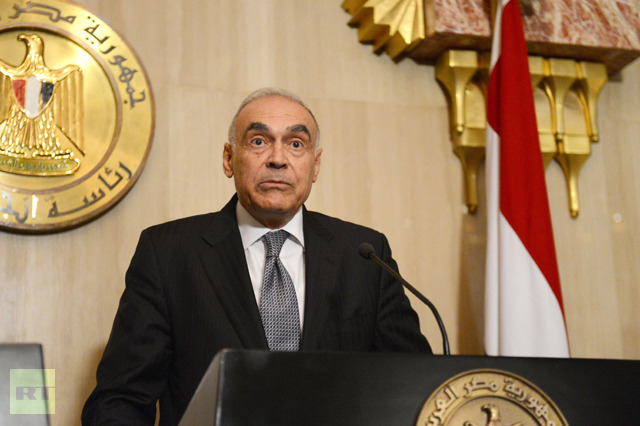 Foreign Minister Mohamed Kamel Amr met with Azzam Al-Ahmed, a member of the Fatah Central Committee, on Monday. In their meeting they discussed developments in the reconciliation efforts between Fatah and Hamas, the Ministry of Foreign Affairs said in a statement.
Kamel Amr confirmed that the Palestinian issue is a primary concern for Egypt, and the government is maintaining contact with all the regional and international powers involved.
Egypt has played a significant role in the Palestinian-Israeli conflict, brokering the ceasefire between Hamas and Israel last year and organising the 2011 prisoner swap which saw the release of more than 1,000 Palestinians in exchange for an Israeli soldier.
The British Minister of Foreign Affairs Alistair Burt also contacted Kamel Amr to discuss the situation, which included discussions on "ways to revive the Palestinian cause towards the achievement of the legitimate aspirations of the Palestinian people".
Hamas and Fatah recently met in Cairo to discuss the possibility of reconciliation based on the Doha Agreement, signed by both sides in February last year. Although previous talks surrounding reconciliation have created no changes so far, both sides have expressed optimism in the current round of discussions.
Israel, however, has expressed doubt that these discussions will bear any fruit due to the ideological schism between the Palestinian factions.
On Monday evening Khaled Meshaal, head of the Hamas political bureau, said that Egypt was in constant contact with Israel to end the suffering of Palestinian prisoners currently on hunger strike, state-run news agency MENA reported.
Of the four Palestinians on hunger strike Meshaal singled out Ayman Al-Sharawna, who began his hunger strike in July last year. According to MENA, Meshaal promised Al-Sharawna's family a solution to the crisis was close.
According to the Israel Prison Service there were 4,517 Palestinians imprisoned as of December last year, 178 of whom are being held in administrative detention without charge or trial. There are also 170 prisoners under the age of 18.
Although publicly President Mohamed Morsi and the government have expressed strong support for the Palestinian cause, the army continues to crack down on smuggling tunnels in the Sinai border region with the Gaza Strip.
These tunnels supply the Gaza Strip with weapons and ammunition, as well as medical supplies and other essential goods, and provide jobs for thousands of people in the Gaza Strip. The tunnels provide jobs and a large percentage of necessities the Gaza Strip relies on.
Linguist and political analyst Noam Chomsky calls the Gaza Strip is called the world's largest open-air prison, due to the blockade imposed by Egypt and Israel. In effect the blockade cuts the Gaza Strip off from the rest of the world, crippling the area economically and making its inhabitants reliant on goods allowed to pass through the border by the Israeli government.