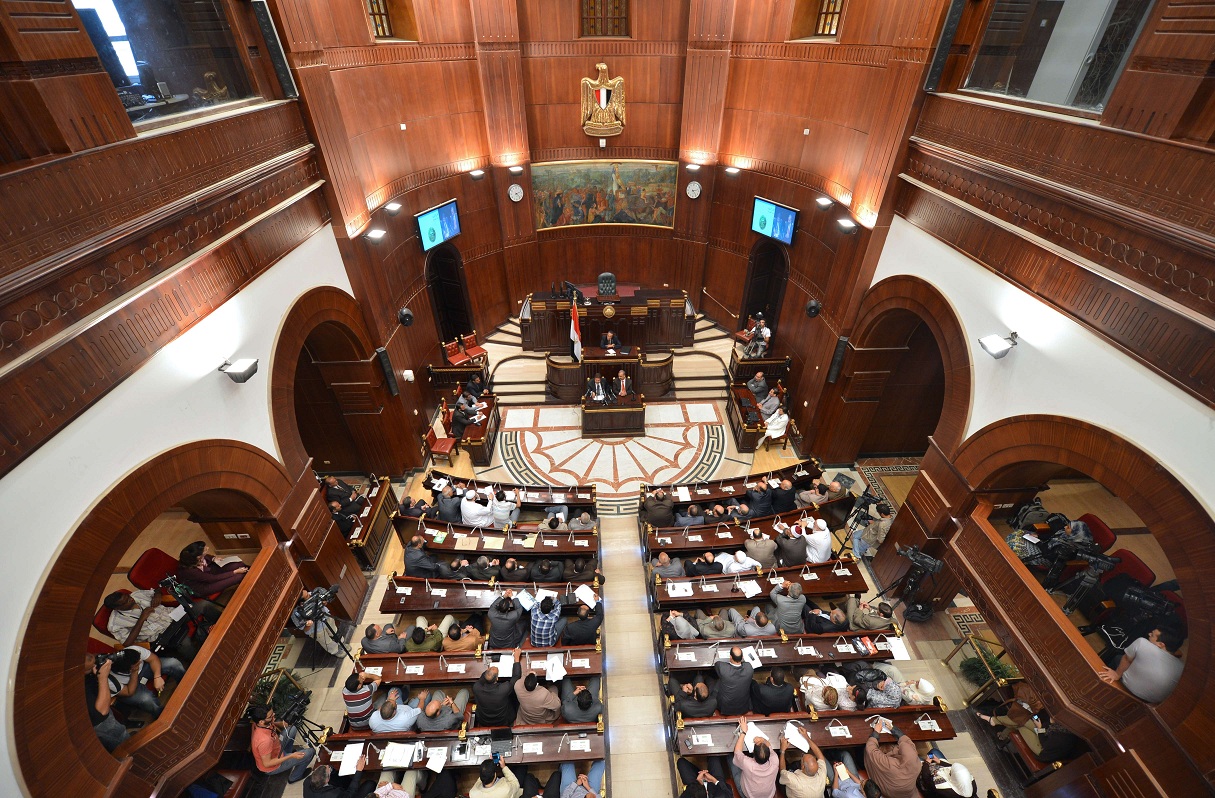 The United Nations joined the debate by condemning the current draft protest law being discussed in the Shura Council. The Spokesperson for the UN High Commissioner for Human Rights (OHCHR) released a press statement on Tuesday expressing its concern over the law, which is yet to be approved by Egypt's legislative body.
"We regret that the draft law approved by the Cabinet on 13 February does not sufficiently take into account comments submitted by OHCHR and other human rights organisations," said the statement.
"Although freedom of assembly can be subject to certain restrictions, freedom should be considered the rule, and restrictions the exception," it continued. "In this form, the draft law raises concern with regard to the type and scope of limitations imposed."
The OHCHR expressed concern over "criminal sanctions" that could potentially be used against organisers of demonstrations that fail to comply with stipulations in other parts of the protest law.
The organisation also criticised the restrictions on when assemblies could take place, saying the draft law would give too much discretion to the Ministry of the Interior in this matter.
"No one should be criminalised or subjected to any threats of violence, harassment, or persecution for addressing human rights issues through peaceful protests," said the spokesman. "We strongly advise that there should be further consideration of the context of the draft law so to ensure it complies with international human rights law standards."
Many human rights activists and organisations in Egypt have already criticised the potential protest law. During his visit last week, US Assistant Secretary of State for Democracy, Human Rights, and Labour Michael Posner urged the Egyptian government to ensure that any protest law respect international standards and norms.
Under the law, the police will have the power to change the location at which a protest is held if it is in the interest of security. The bill also bans "carrying banners or making statements, chants or songs" that qualify as "slander, libel contempt or insult or heavenly religions, cause strife, or call for hate and violence," according to Article 15 of the bill's current draft.
It also gives police increasing powers in dispersing protests if they threaten "public security".
If unsanctioned protests continue, police would be authorised to employ an escalating system of forced dispersal, beginning with water cannons, then teargas, moving on to shooting birdshot bullets in the air or using sound guns, and as a final resort, beating protesters with batons.
Article 16 of the draft bill allows policemen to "use stronger force than mentioned in situations listed in the Penal Code, the police law or on orders from a judge".
Additional reporting by Ahmed Aboul Enein