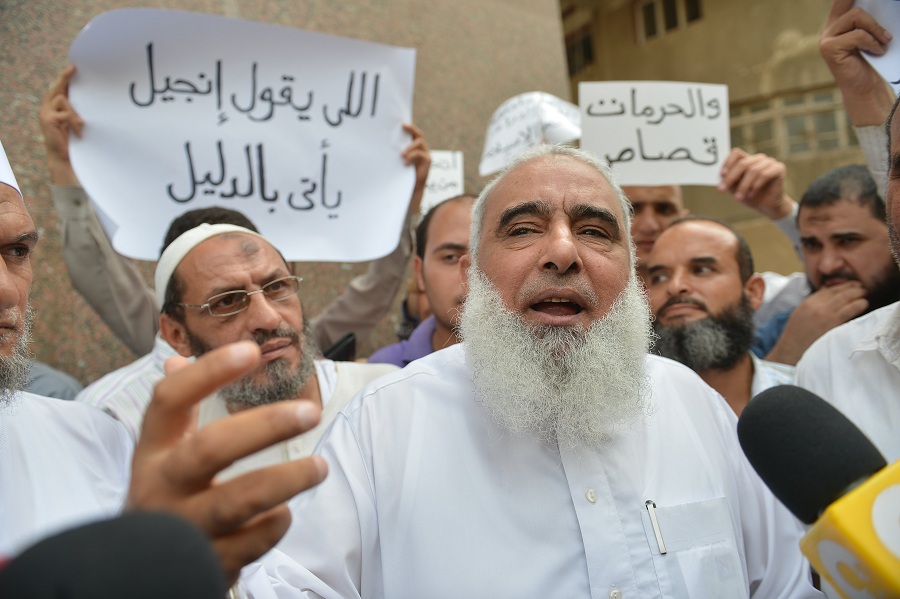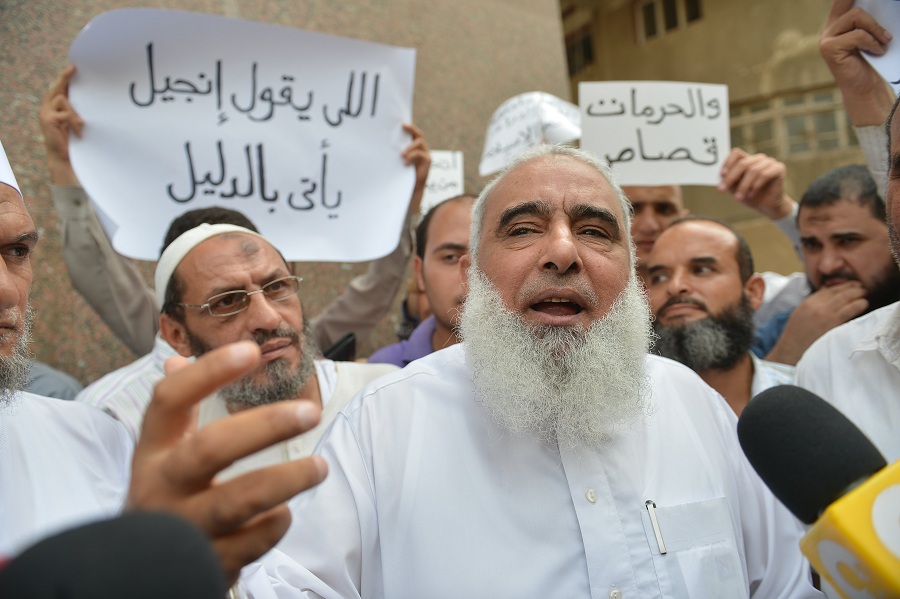 Public prosecutor Kamal Mokhtar ordered the detention of preacher and television show host Ahmed Mohamed Abdallah, known as Abu Islam, for four days on remand following questioning.
The prosecution charged Abu Islam with contempt of religion, making statements that harm social peace and using religion to incite sectarian strife, according to a statement released by the Prosecutor General's office.
He was called in for questioning after the Egyptian Union for Human Rights Chairman Naguib Gabriel filed a complaint against Abu Islam accusing him of "insulting Coptic Christian women".
Abu Islam, who owns the Islamist television channel Al-Umma, during a broadcast described Coptic Christian women who went to protest at Tahrir Square as "crusader prostitutes who go there to get raped on purpose".
The prosecution confronted Abu Islam with a video clip of the incident along with several others where he made similar remarks against Coptic Christians in general and Coptic women in particular, which were presented as evidence by Gabriel on a CD.
Dozens of his supporters gathered by the High Court building on Saturday as Abu Islam was questioned inside, chanting that he was innocent and threatening "blood" if he is imprisoned.
Abu Islam is also involved in an ongoing trial after he burned a bible in front of the United States embassy building in reaction to the "Innocence of Muslims" video and as part of the subsequent protests. A verdict has not yet been made.
Follow Ahmed Aboul Enein on Twitter @aaboulenein