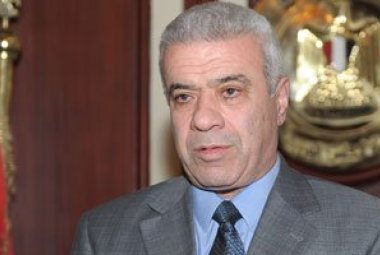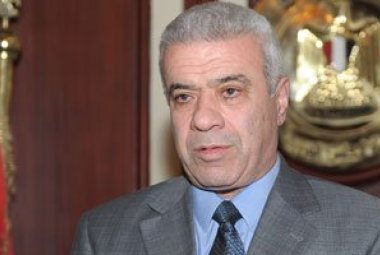 A number of companies looking to take part in an international bid for the right to invest in the construction of a new power station to be operated on a Build Own Operate (BOO) scheme in the Egyptian city of Dairut are set to present the financial and logistical details of their offers to the Ministry of Energy and Electricity on 22 May.
Companies presenting their offers on this date are ones who had already qualified to participate in previous bids held by the Egyptian Electric Holding Company (EEHC) two years ago.
Minister of Energy and Electricity Ahmed Imam, stated that beginning on Monday he would be holding a meeting with the EEHC and representatives from companies who had previously qualified to take part in bids.
The meeting, he said, would be held to assess the financial solvency of these companies, in addition to discussing the limits and restraints to be imposed upon the winning bidder and setting a timetable for the implementation of the project. Officials have set a rough date for the installation of the station's gas and steam units for March 2016 and 2017, respectively. The latter is set to operate on a combined-cycle programme.
Companies set to take part in the bid are Marubeni, SOJITZ, Sumitomo and Mitusi from Japan; GDF and EDF from France; OCI, El-Sewedy Energy and Taqa Arabia, a subsidiary of Citadel Capital, from Egypt; Tanjong PowerTek and Tenaja National from Malaysia; GMR from India; ACWA Power from Saudi Arabia; and ENKA from Turkey.
Imam added that 22 April had been chosen as the date to select the project's international logistics and legal advisor, who will be tasked with reviewing the project's terms, conditions and contracts.
He went on to say that the factory would be built on 70 acres of land in Dairut, and would include three units, each operating on 750 megawatts on combined-cycle technology that will be able to produce one-third of its own energy without relying on any additional fuel.
Imam revealed he had received guarantees from the Ministry of Petroleum to provide natural gas and diesel as the station's primary and backup fuels in order to prevent potential shortages.
He stated that the Dairut factory would be the first of its kind to operate on a BOO scheme, granting investors usufruct rights to the land for a period of 25 years. Investors in the project will sell energy produced at the factory to the Egyptian Electricity Transmission Company (EETC), a subsidiary of the EEHC, at prices set by the Ministry of Electricity.
The EEHC would then sell the electricity to distribution companies affiliated with the Ministry of Electricity, who would then sell it to consumers at prices and amounts determined by Egypt's cabinet.
Egypt's government recently announced that it would allot $2.5bn out of $3.1bn as part of a financial guarantee package to help fund the project, with the remaining $600m going to fund wind farms in the Gulf of Suez.