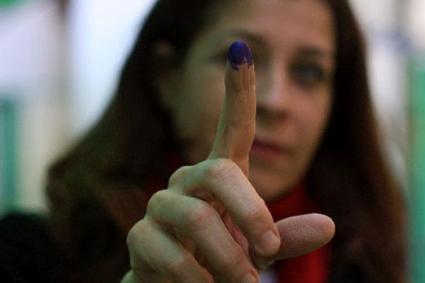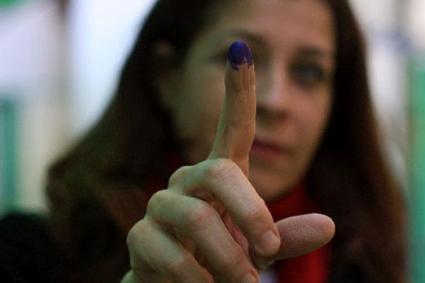 The Salafi Al-Nour Party held an emergency meeting to determine whether or not it would participate in upcoming elections for the House of Representatives, scheduled to start in April.
Al-Nour has distanced itself from the Muslim Brotherhood's Freedom and Justice Party (FJP) in recent weeks, meeting with opposition groups and calling for the resignation of Prime Minister Hesham Qandil.
Media spokesman for the FJP Murad Ali criticised calls to boycott upcoming elections for the House of Representatives, saying that it demonstrated "evidence of their failure".
"I do not see any justification for the opposition to boycott elections held under judicial supervision and the eyes of the whole world," said Ali in a press statement, in reference to both domestic and international election monitors who will oversee the voting process.
The spokesman added that the media was biased against Islamist movements and was afraid of realising the popularity of those political trends on the ground.
Abdel-Moneim Aboul Fotouh's Strong Egypt Party said on Sunday that it had not yet made a decision regarding election participation. A statement from the group said the party would base its decision on the political situation, the status of guarantees for fair elections, and the opinions of different prominent members of the group.
The Al-Wafd Party said that it would pursue the elections law, which it declared was unconstitutional. "Participation in an election without assurances is an abortion of the revolution and the raping of the nation," said the party in a statement issued on its official Facebook page.
Opposition leader Mohamed ElBaradei said he would boycott the polls, drawing parallels between the current political situation and the parliamentary election boycott in 2010 against the ousted National Democratic Party.
The National Salvation Front (NSF) has repeatedly threatened to boycott elections if the presidency does not give in to its demands, and said it would make a final official decision regarding elections on Sunday or Monday, although there are indications that the umbrella organisation of opposition parties is leaning towards a boycott.
Last week the Popular Current, led by former presidential candidate Hamdeen Sabahy, declared that it would boycott elections. The group said it could not participate in the elections under the continuation of a "tyrannical regime" that insulted the dignity of its citizens. The statement went on to say the Popular Current would not field any candidates and voiced its support for recent civil disobedience across Egyptian cities.