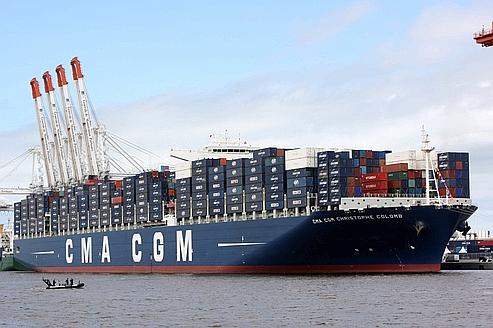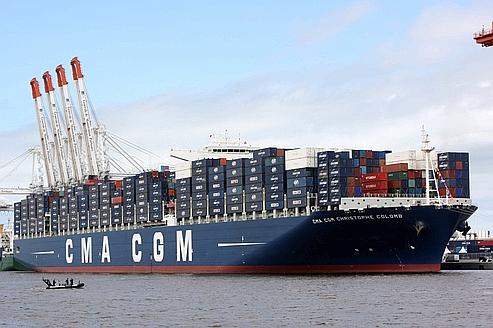 By Lamia Nabil
Three of the region's largest maritime shipping lines; CMA-CGM from France, COSCO from China and MAERSK Line from Denmark, have redirected their cargoes from Port Said to the Israeli port of Eilat, according to a source at the Suez Canal Container Terminal (SCCT).
This came as the result of operations in Port Said having been shut down for the last four days, the source said.
Abd al-Khaleq Ayad, President of the Board of Directors of SCCT, revealed in a public statement that losses for the Suez Canal Container Company and the Port Said Port Authority had risen to $3m in the last 4 days.
The SCCT has the management and operation rights for the East Port Said port concession. It still has ongoing contracts with these companies, said the source, who could not say whether the decision was temporary or permanent.
The source, who requested anonymity, also said that SCCT employees are now using alternative routes to get to the terminal because of road blockages by protesters who had succeeded in cutting off all roads leading to the ferry on the Port Foud side.
Meanwhile the Egyptian Transport and Commercial Services Company (EGYTRANS) announced that all storage activity at the Port Said Free Zone had stopped and will not resume until demonstrations stop or security authorities allow the work to resume again.
While the losses continued to mount as Port Said's continuing civil disobedience entered its ninth day on Monday, the government sought to move ahead with proposals to reopen the Port Said's Free Zone.
Yesterday, the Shura Council approved the draft law submitted by the government to reopen the zone.
Member of the financial and economic committee Kamal Beshara believes this new draft law has been accepted only to placate Port Said's angry citizens: "This means that decisions are taken after political events, and not as a result of any plans by the government.
Beshara added that: "it is not enough to meet all their demands and must bear real fruit if it is truly to achieve justice for these people".
Commenting on the current divisive political atmosphere within the country, Beshara said: "Egypt is already divided between supporters and opponents of the government, and this requires a clear political vision to solve all these problems. The economic situation is already in a bad state and will become even worse if the unrest continues."
He added: "The political leadership doesn't even recognise that a problem exists," he continued. "So how can they begin to solve the problems?"