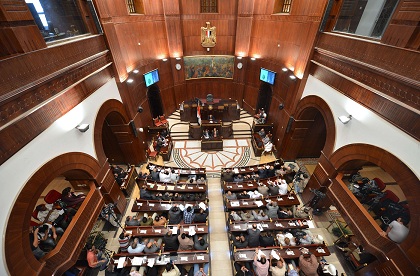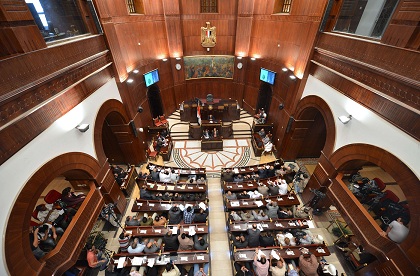 The Ministry of Finance intends to issue the Sukuk project law next June to raise between $500million and $1bn for state coffers, said Ahmed El-Najjar, member of the economic committee at the Freedom and Justice Party (FJP) and advisor to the minister of finance.
He added that a number of projects are currently under review in order to guarantee that the possibility of their financing through sukuk. These projects will be mainly in the fields of transportation and trade, he said.
During its meeting, Tuesday, the economic committee at the Shura Council continued deliberating the sukuk bill as it discussed the technical aspects of the project law.
"They began the discussion yesterday," El-Najjar confirmed, "and it won't be long before it is finalised."
El-Najjar expected that a measure of political stability would be restored at the time of the issuance after the parliamentary elections, and, therefore, that the effect of the recent credit downgrade will be diluted: "The downgrade will normally affect the rating of the projects; however, the main part of this rating is based on the assets of the project itself and not the country."
El-Najjar expected that the first issuances will be launched by the government and that the private sector will join when the project proves to be successful.
"The new law is entirely different from the previous one," said El-Najjar in previous statements to Daily News Egypt.
He confirmed that the new law would respect Islamic Sharia Law, and that there would be a special Sharia committee to oversee its implementation, making sure it adhered to Islamic principles
"It will be a comprehensive law that covers all the issuances, governmental and private," continued El-Najjar, adding that all the recommendations of the Egyptian Financial Supervisory Authority (EFSA), political parties, the Central Bank, governmental entities and the economic committee of the Shura council, who have all discussed the law recently, were taken into consideration.
He added that the law was praised by the Islamic Development Bank (IDB), who will now be adopting it as a model law for sukuk.