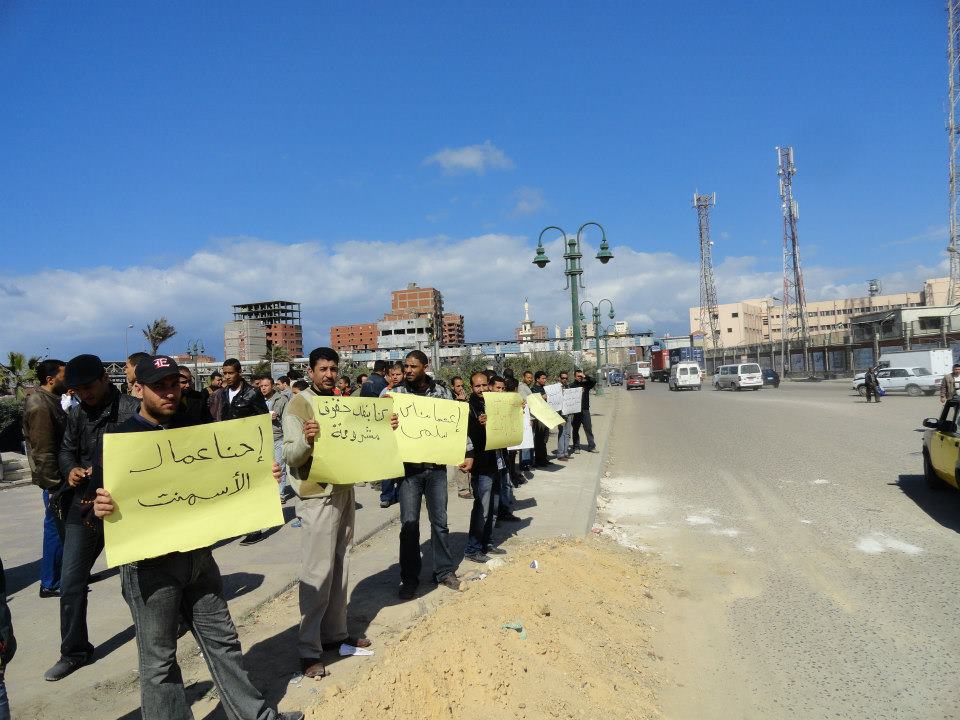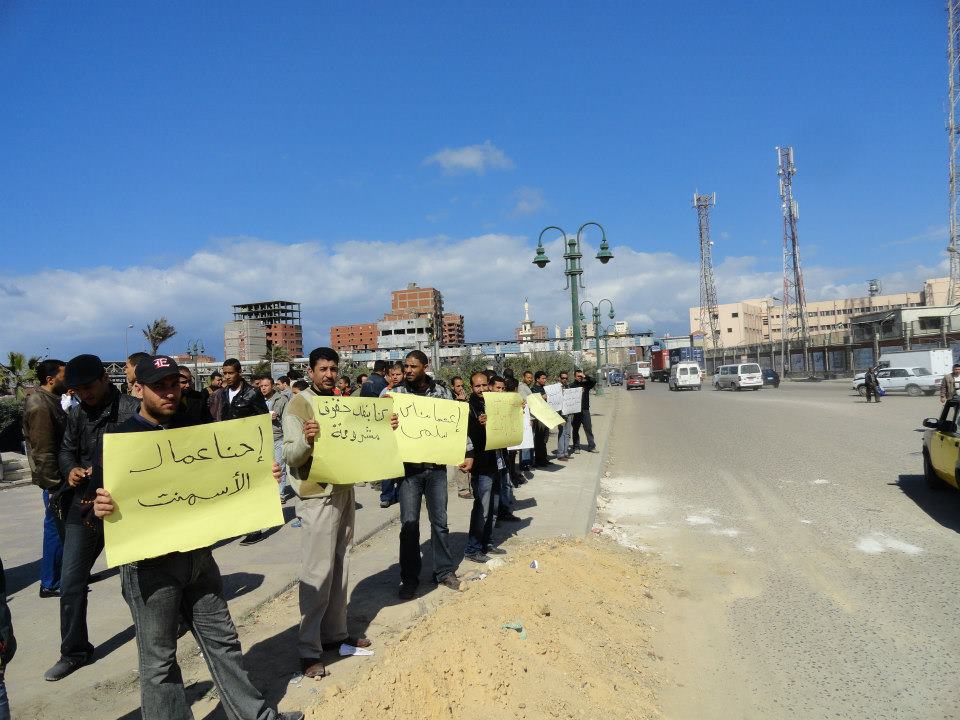 By: Nada Badawi
A wave of workers' strikes and protests continues to take place especially after factories and companies shut down and suspended operations recently.
Political and syndicate activist Saber Barakat explained that the problem is not with workers initiating strikes and protests, but "rather in finding a proper response from the government".
"Workers are waiting for the government to address their problems and listen to their demands, but to no avail," Barakat told Daily News Egypt.
The Portland Cement Company, Suez Cement Company, Misr Beni Suef Cement Company, Platinum Company, The Investment Authority, The Suez Canal Authority, Faragalla, among others, have all suspended operations.
Workers' protests and strikes have been triggered by recent fuel shortages, tax increases and price hikes. Thousands have been also protesting to have permanent working contracts and substitute jobs.
"The Egyptian government is the only one capable of providing such a thing," continued Barakat. "The workers are the most affected, not the companies."
Many workers belonging to businesses threatened to close down, and decided to join the civil disobedience campaign, which mainly originated in Port Said.
The campaign, which started a week ago, is aimed at protesting government negligence toward death sentences handed to 21 people in relation to football attacks at the Port Said stadium last year.
Hundreds of workers in the Nile Delta, specifically in Mahalla, went on strike in an effort to implement the civil disobedience. Main routes and railways into the city were blocked.
"The elected president is giving a lot of promises since he assumed office without rationally thinking of workers who are losing jobs every day," said Barakat.