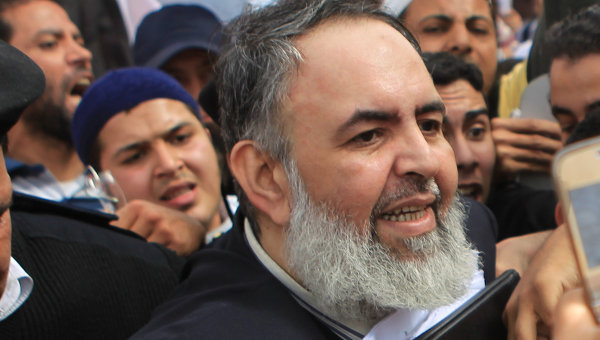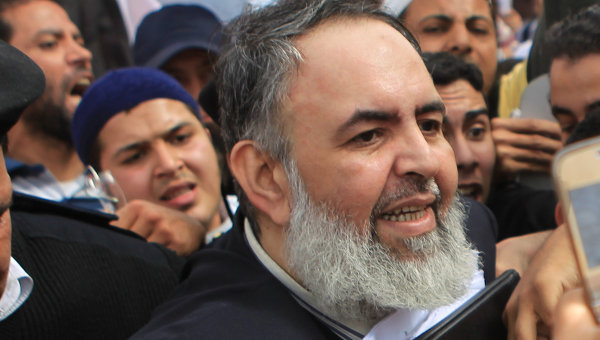 Disqualified presidential candidate Hazem Salah Abu Ismail has decided to establish a new political party to run for the parliamentary elections.
The party, which is currently being formulated, will hold the name "Al-Raya" (the flag). The party has so far collected 9,000 if the required 30,000 signatures need to officially establish the party.
State-owned Al-Ahram reported that the 9,000 authorisations were initially collected by Abu Ismail's supporters to establish his "Al-Umma" party, adding that it is legal to keep the authorisations after changing the party's name. Al-Ahram also reported that the president of the party would be Islamist writer Mohamed Abbas.
However, Gamal Saber, coordinator of Hazemoon group supporting Abu Ismail, said Al-Raya will be headed by Abu Ismail. He further explained that Abu Ismail is going to lead a large political and religious network comprising three parties: Al-Ansar Party, to be led by Saber; Al-Raya, to be led by Abu Ismail; and Al-Umma, to be lead by Abbas.
The party issued a statement on its new Facebook page on Tuesday, announcing its establishment, though it has not yet collected the 30,000 authorisations required to declare the party. The page also included party membership forms and forms for candidates willing to run for the upcoming parliamentary elections scheduled for 22 April.
Saber commented on the authorisations issue, claiming that it constitutes no problem to the party. "We will submit the 30,000 authorisation and officially declare the party soon."
Abu Ismail held a public conference in the governorate of Sharqeya on Tuesday, where he announced the Al-Raya Party's formation. He called on the conference's attendees to select the best candidates out of them to run for parliamentary elections, asserting that the party would run for 100% of the parliamentary seats.
The Salafi figure criticised the National Salvation Front (NSF) and accused them of attempting to destroy Egypt. "We should work collectively to stop [the NSF's] attempts to destabilise our country."
Abu Ismail also criticised the calls for civil disobedience, describing it as "the current trend in Arab countries". He warned people from what he called "the counter-revolution", explaining that former regime figures in all Arab Spring states are attempting to deprive people from reaching their aims. "In Yemen, Ali Abdallah Saleh [former president of Yemen] is calling for protests against the ruling authority."