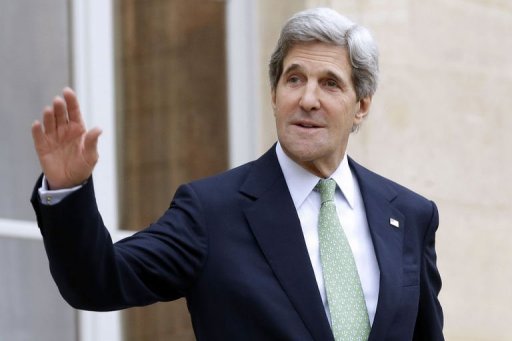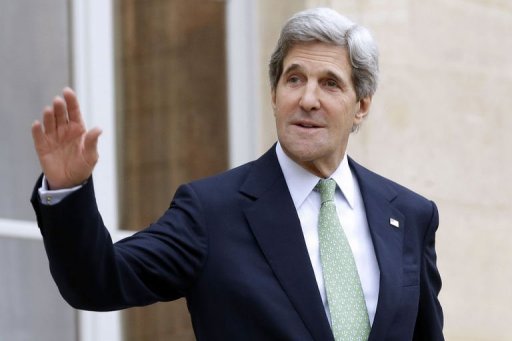 The United States' new Secretary of State John Kerry arrived in Cairo on Saturday. "The Secretary is looking forward to his trip, to visit Cairo to see what we can do to help the Egyptian people in terms of their democratic aspirations and looking at some economic challenges they have," said State Department deputy spokesperson Patrick Ventrell on Friday.
Kerry will meet with head of the Arab League Nabil Al-Arabi and a group of businessmen, according to state-owned MENA.
According to Nazih Al-Neggary, media spokesperson for the Egyptian foreign ministry, the ministry and Kerry will discuss the Palestinian peace process, the Syrian issue, and other bilateral issues between the two countries.
Leaders of the National Salvation Front (NSF) Hamdeen Sabahy and Mohamed ElBaradei decided to boycott meeting Kerry, according to comments made by Sabahy on Friday. However, not all NSF figures have turned down invitations to meet with the US Secretary of State.
Amr Moussa, an opposition leader and former Foreign Minister, announced his intention to meet Kerry on Saturday afternoon. Ahmed Kamel, Moussa's media spokesman, said Moussa would not meet with Kerry in his capacity as an NSF leader and said most of the discussion between the two figures would focus on regional issues, including Syria and Palestine.
Moussa's Conference Party stands as a political party that has accepted a meeting with Kerry. The Conference Party will send former Moussa and vice-president of the party Mohamed Al-Orabi as its representatives
Kerry will met President Mohamed Morsi at the presidential palace on Sunday and will also meet with Minister of Defence Abdel Fattah Al-Sisi to discuss security in the country, especially Sinai, and discuss continued bilateral military relations between the US and Egypt.
Kerry's first visit to Cairo in his new position comes as part of a nine-country visit. The secretary indicated in comments made before his trip that the US still prioritised providing Egypt with foreign aid, saying it was important for regional stability and the close ties between Egypt and the US.