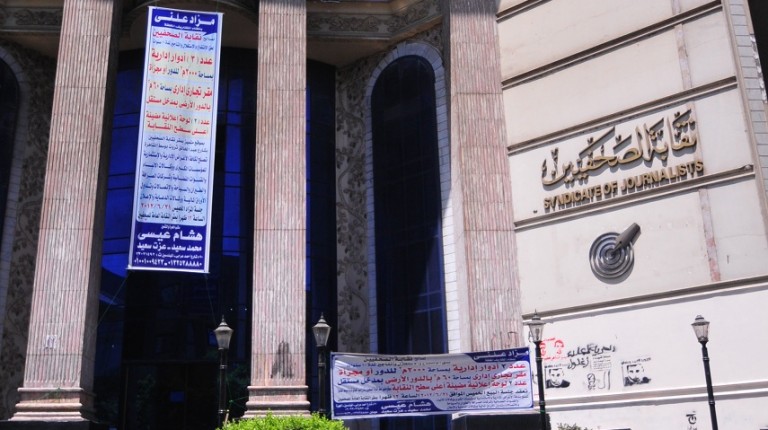 The Press Syndicate issued a statement on Sunday condemning the attack on syndicate president Mamdouh Al-Wali by journalists protesting outside the syndicate building. The attack took place on Friday as Al-Wali attempted to enter the syndicate.
The syndicate said they will be launching an investigation into the matter to determine whether or not syndicate members were involved in the attack, and called on members that witnessed the attack to step forward.
The statement added that the lack of a general assembly meeting is "unprecedented in the history of the union and carries with it a negative message". According to the statement, this also means that journalists do not receive enough attention from the general assembly members regarding the problems they are facing. The syndicate also said the current situation regarding national press institutions and the problems journalists face due to deteriorating economic conditions requires solidarity and unity, not disagreement.
The Press Syndicate called on all members to band together and participate in the next assembly meeting, scheduled for 15 March, to deliver "a solid and unified message against the onslaught on freedom of opinion and expression".
Last Friday, journalists protested in front of the syndicate over the death of fellow journalist Al-Hosseini Abu Deif last December. Abu Deif was allegedly killed by a Muslim Brotherhood member for covering clashes around the presidential palace.
Al-Wali is a Brotherhood member, and also has a leading position at the state-owned Al-Ahram newspaper.