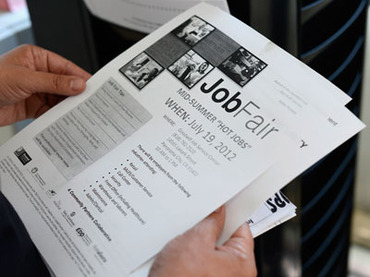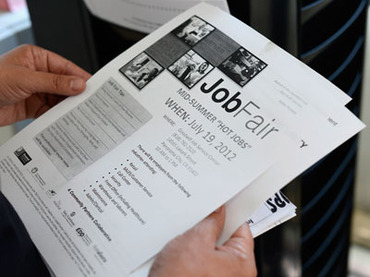 By: Nada Badawi
Egypt's Central Agency for Public Mobilisation and Statistics (CAPMAS) released its labour force survey for the Q4 2012, in which the unemployment rate rose to 13% from 12.5% in Q3.
The number of unemployed Egyptians reached 3.5 million people, a noticeable increase since Q3 of 162,000, whereas the total workforce marked 27 million people.
The size of the labour force rose during the fourth quarter of last year by about 18,000 people (0.4%) from the previous quarter.
The number of employed people dropped by 44,000 to 23.5 million (0.2%) from Q3 of 2012, while dropping by 356,000 or 1.5% from the same period in 2010.
The survey attributed this increase to Egypt's faltering economy following the 25 January Revolution.
The agency also made clear that 78% of those unemployed hold high school or university degrees, and fall in the age brackets of 15 to 29 years of age.
"Holders of intermediate, university and higher degrees—some eight out of ten of whom cannot find work—have been the most affected by skyrocketing unemployment," CAPMAS announced.
Since Q4 2010, and before the revolution, the rate increased from 8.9%.
The CAPMAS release also stated that nearly 9.6% of the males in the market were unemployed, compared to 24.7% for females.
From a geographical perspective, 16.9% of the labour force in urban areas is unemployed, while only 10% remains so in rural areas.
The proportion of the unemployed who received secondary or higher education was 87.8%.
Experts, however, argue that the figures are not necessarily accurate.
Samir Radwan, labour economist, told the Financial Times that the rate is higher than what is actually published due to factors not considered in the calculations.
"We never see the raw data and it makes a huge difference, for instance, if you add new graduates as unemployed or not. Some years in the past, they omitted them," he said.
The CAPMAS survey was released amid Egypt's continued political unrest in the streets of many governorates, organised strikes by workers and economic chaos.
According to media reports, the results fueled protests last Friday.
In the Minya governorate, the 25 January Movement organized a march demanding job opportunities and employment security.