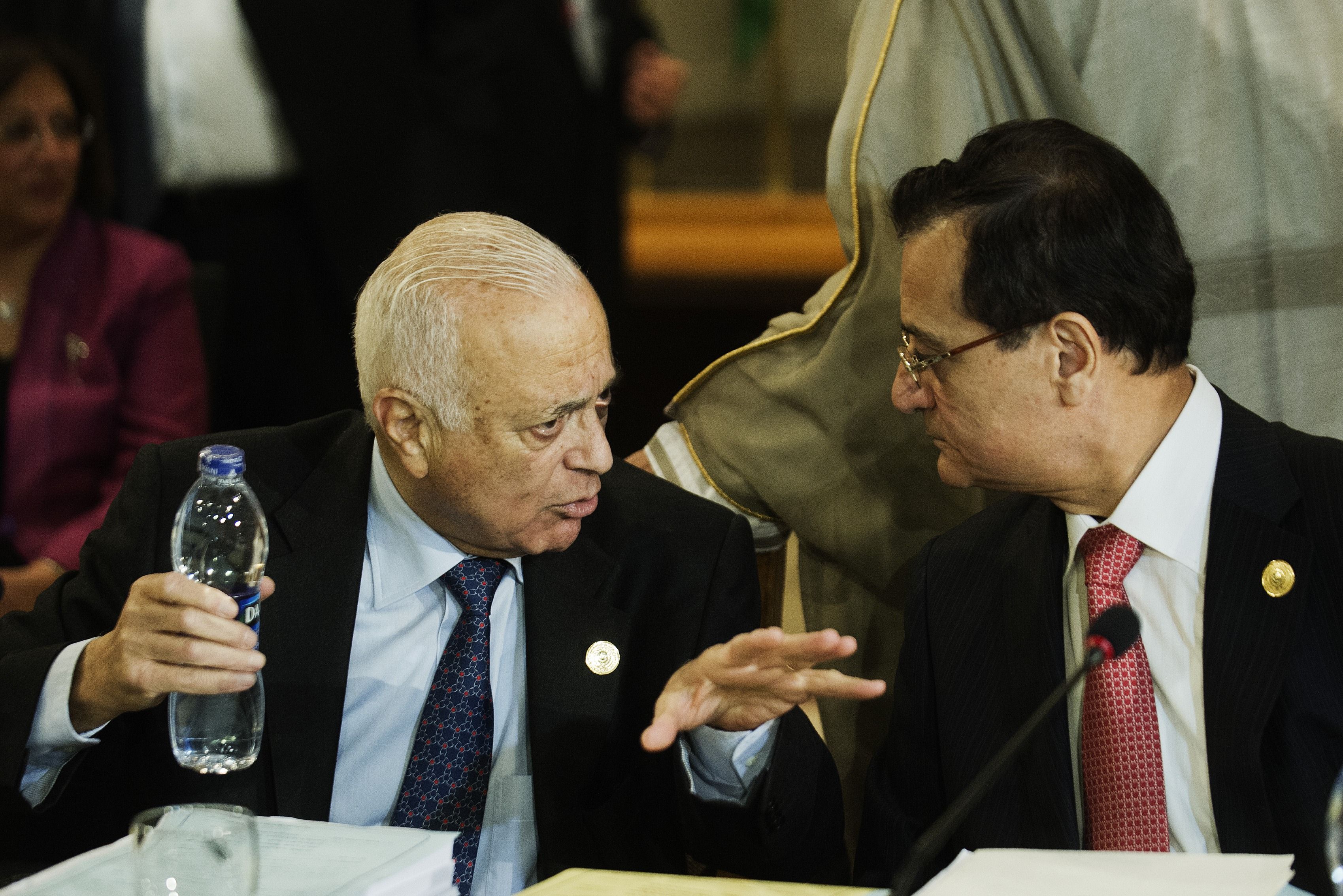 The Arab League met on Wednesday to hold a regular ministerial meeting, where it was voted to have the Syrian National Coalition assume the Syrian seat in future discussions. The meeting also marked the official handover of the Arab League Council presidency to Mohamed Kamel Amr, the Egyptian Minister of Foreign Affairs. The league discussed several topics including the Palestinian issue and the Syrian civil war.
Syria's seat was suspended in November 2011 due to the ongoing civil war. Algeria, Iraq and Lebanon did not support the takeover, saying it should have been given back to Al-Assad's government.
Secretary General Nabil El-Araby opened the session by congratulating Kamel Amr, who has assumed the position from the Lebanese foreign minister Adnan Mansour.
According to an official statement Kamel Amr spoke about the Syrian tragedy, now entering its third year. He said Egypt called for a political process which would see the transfer of power from Syrian President Bashar Al-Assad's regime to the opposition "in response to the people's legitimate demands". He stressed that "Egypt has stood with the coalition of revolutionary forces and the Syrian opposition, and supported steps to resolve the conflict without wavering".
On the Palestinian issue, Kamel Amr said it remains a cause for all Arabs to help Palestinians obtain statehood. He told the council there is a need to review the methods used for dealing with the Palestinian cause and the mechanisms surrounding conflict resolution, specifically the Middle East Quartet.
The Quartet is a cooperative established to deal with the Arab-Israeli conflict, and is comprised of the United Nations (UN), European Union, United States and Russia. The Quartet has often been criticised for issuing statements with no impact on Israeli or Palestinian government policies.
Kamel Amr welcomed Palestine's recently acquired observer status at the UN, a process which was vehemently opposed by both the US and Israel, as "a historic turning point" in the Palestinian people's bid for independence.
El-Araby also spoke on the Palestinian issue, saying that while progress has been made with the help of Arab powers, it is not enough.
The foreign minister also addressed the recent split between Sudan and South Sudan. Kamel Amr assured the two nations that Egypt would continue to push for peace between the North and the South, in the hope that they will overcome outstanding issues.
When South Sudan seceded, North Sudan lost nearly 75% of its total oil production. The pipelines run through the North and ownership of the oilfields, as well as tariffs for using the pipeline, are some of the heated topics that have slowed the peace process.
El-Araby said the next Arab League summit will take place in Doha at the end of the month.