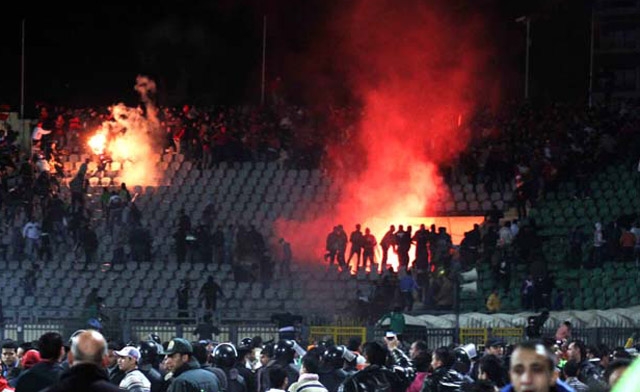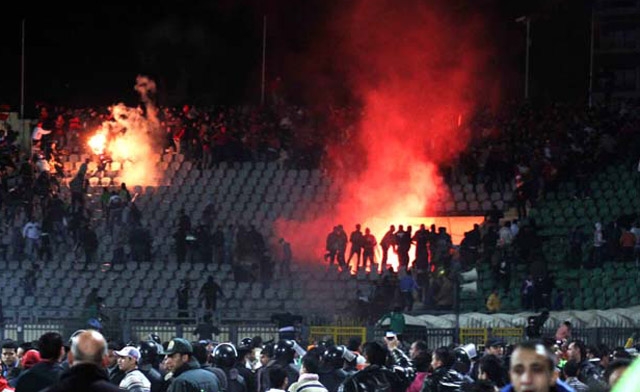 Egypt's Grand Mufti said he was unable to reach a decision regarding the proposed death sentences in the Port Said trial, causing a postponing of the verdict scheduled for 9 March.
The Egyptian legal system requires a judge to obtain the recommendation of the Grand Mufti before handing out the death penalty.
The Port Said massacre case files were handed over to the Fatwa Authority in 26 January but new Grand Mufti Shawky Allam assumed the position officially on Monday 4 March.
"The Grand Mufti assumed his position less than 72 hours ago. Furthermore and for the sake for both justice and the blood of the martyrs he does not feel like he has had enough time to study the case files," said Fatwa Authority spokesperson Ibrahim Negm in a Thursday statement.
Negm added that the files were over 1,000 pages long and that Allam is trying his best to get through them as soon as possible but at the same time does not want to deny justice for the victims or send innocent men to their deaths.
The Fatwa Authority has officially requested that the court make its verdict without the Grand Mufti's recommendation or wait until he is able to study all the case files properly.
If the court opts for the latter, it will have to postpone the verdict session scheduled for 9 March.
The court had referred the files of 21 men to the Grand Mufti on 26 January, a prelude to them receiving the death penalty. The verdict session was postponed for the Mufti's recommendation.
The 21 men  are accused of storming the pitch after an Al-Ahly – Al-Masry football match, killing 74 Al-Ahly supporters.
Several policemen and Ministry of Interior officials are also on trial for their role in the massacre, accused of negligence for failing to end the violence and of welding the stadium gates shut so no one could escape.
Ultras Devils, an Al-Ahly Ultras group, said on Thursday that any attempt to postpone the Saturday verdict would be taken as an attempt to falsify and influence the verdict and would not be tolerated.
Al-Ahly Ultras groups have been protesting all over the country calling for punishment for the Port Said football fans, Ministry of Interior officials, and the Supreme Council of the Armed Forces for their role in the massacre.
Following the 26 January preliminary death sentence, thousands in Port Said took to the street in protest. Clashes with the police left 42 dead on 26 January and 50 more have died since. Hundreds have been injured so far.
A massive civil disobedience campaign in the city is still ongoing and the police chief has already been dismissed.
Minister of Interior Mohamed Ibrahim has allocated 2,000 policemen to guard the police academy where the trial is set to take place in anticipation of violence, state-owned news agency MENA reported on Friday.