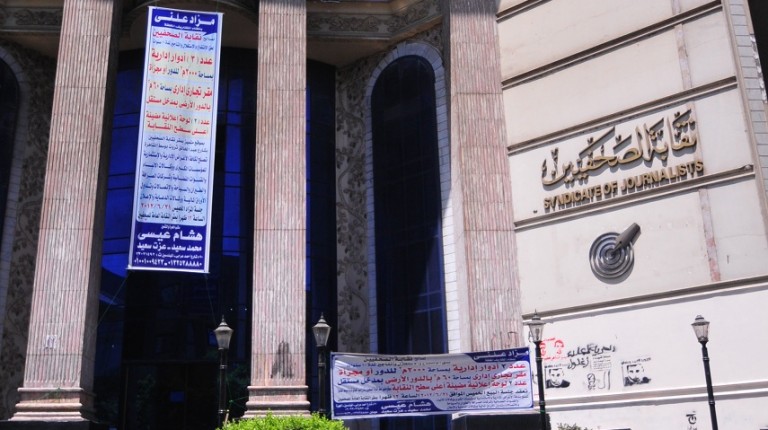 Two journalists from Al-Gomhoria newspaper were released from police custody on Tuesday after a decision by the Illicit Gains Authority. They were being investigated for receiving illicit commissions from advertisements.
Counsellor Mustafa Abozaid, head of examination and investigation at the Illicit Gains Authority, cancelled a previous decision to detain Ismail Badr and Ahmed Hussein, both deputy editors-in-chief of Al-Gomhoreya newspaper, for 15 days pending investigation.
Both journalists are charged with receiving financial commissions for securing advertisement deals for their newspaper which represents illicit gaining.
The release came after an appeal made by the journalists expressing willingness to pay the money back and reveal information related to their bank accounts.
"After their release, they showed up at the newspaper before going home and thanked their colleagues for supporting them," said a source who wished to remain anonymous in Al-Gomhoria's editor in chief office.
The Illicit Gains Authority imposed a travel ban on the two journalists pending investigation.
The decision to investigate Badr and Hussein stirred the Press Syndicate, which is currently preparing for board elections on Friday; Diaa Rashwan and Abdel Mohsen Salama, both running for the post of chairman of the syndicate, had reportedly threatened to boycott the elections in objection to the authority's investigations.
"Even if they received illicit gains, the matter should have been reported to the syndicate to examine the technical side of it and take the necessary procedures according to the journalistic code of ethics," said Karem Mahmoud, secretary general of the Press Syndicate.
He added that the money was in the form of bonuses not commissions and thus it is legal. "These allegations distort the image of journalists in society," he said.
Mahmoud also stressed that the elections will continue as scheduled.