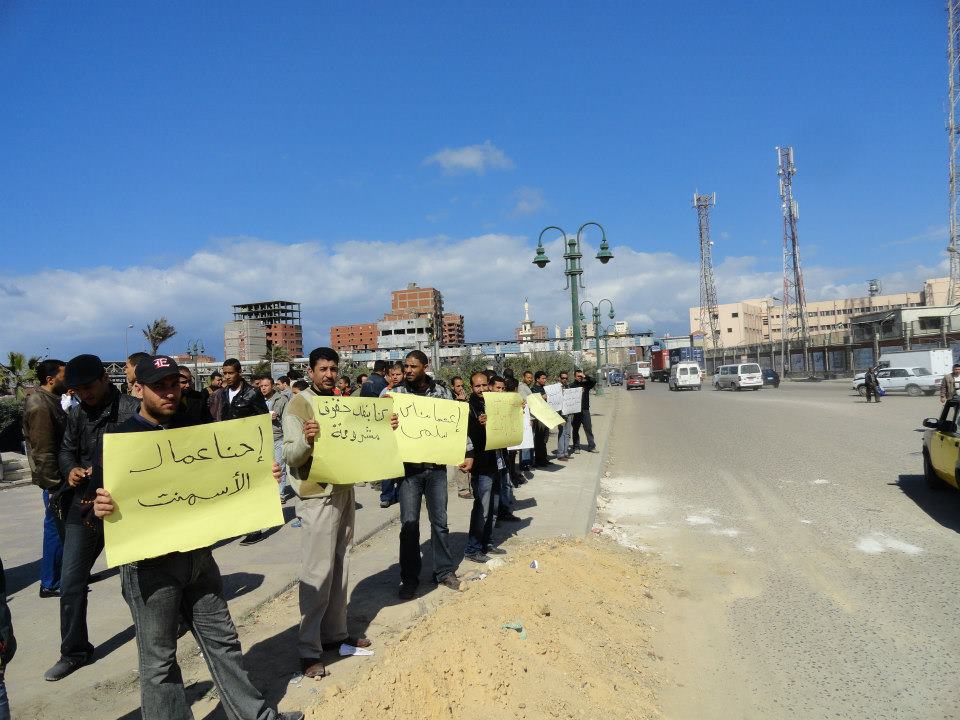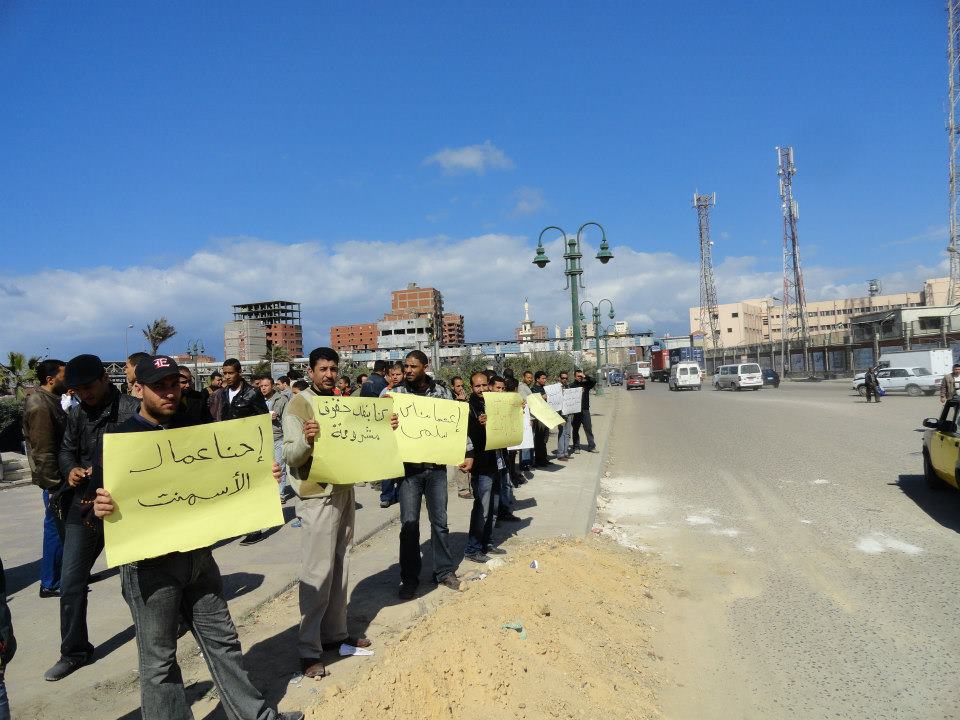 Political activist Essam Al-Mahdi went on a hunger strike on Wednesday in his jail cell in solidarity with Portland Cement Factory workers detained for almost a month in Alexandria.
A strike by workers at the Portland Cement Factory in Alexandria was violently dissolved as it entered its fourth day on 17 February by the security officers, who allegedly used dogs to disperse the workers.
Al-Mahdi sent his brother a handwritten letter on Wednesday from his jail cell, stating that he began a hunger strike protesting the detention of the Portland Workers as well as the random arrests conducted on Saturday outside the Alexandria City Council in Semouha. Al-Mahdi was arrested on Saturday alongside eight others.
"Five detainees were released on an EGP 1000 bail each on Sunday," said Mahienour El-Massry, member of the No Military Trials movement in Alexandria. Three other detainees were released on Thursday with an EGP 500 bail each, El-Massry added. Two of the recently released detainees were minors.
The three were ordered to be released on an EGP 10,000 bail each on Wednesday; the prosecution appealed the verdict and the detainees thus stayed an extra day in jail.
"Al-Mahdi is the sole remaining detainee from the Saturday arrest," El-Massry said. She attributed the cause for his continuing incarceration to his solidarity with the Portland workers as well as stating during his investigation that he refuses to be released on bail. "He's being punished for his statement."
Al-Mahdi is a prominent political activist in Alexandria. He is accused, alongside the eight other detainees now released, of attacking security personnel and terrorising citizens, among other charges.
Eighteen Portland workers remain jailed. They are accused of stalling production within the factory and holding hostages, El-Massry said.
"Two of them need urgent medical treatment which the jail refuses to provide them with," said Evronia Azer, another member of No Military Trials in Alexandria.
The workers began their strike on 14 February after a number of demands they had presented to factory managers were ignored. The workers demanded better bonuses and profits. They also demanded that Portland Cement Factory, which was privatised in the 1990s, be returned to state ownership.