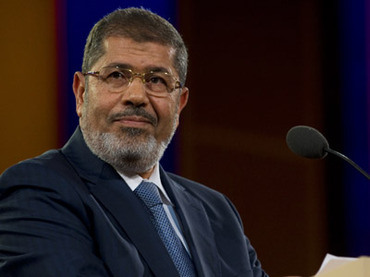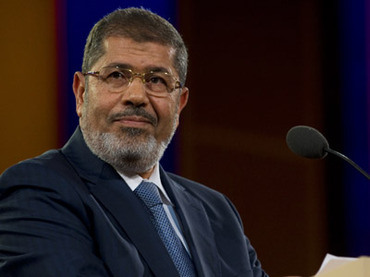 The Egyptian president's first stop will be Islamabadon Monday. Morsi is expected to engage in talks with his counterpart President Asif Ali Zardari, Prime Minister Raja Pervaiz Ashraf, and other prominent politicians and parties in Islamabad.
Morsi is then scheduled to travel to Delhi later in the day and meet with Indian President Pranab Mukherjee, Prime Minister Manmohan Singh, Minister of External Affairs Salman Khurshid, and high-profile lawmakers in the Indian government.
The Indian Ministry of External Affairs stated that it was expecting Morsi to bring between 15 and 20 high-profile Egyptian businessmen with him.
The ministry pointed to increased trade between the two nations as proof that despite Egypt's recent political instability, both sides had taken an interest in a better economic relationship.
The Ministry for External Affairs said it was expecting Morsi to bring at least four Egyptian ministers on his trip including the heads of the Ministry of Foreign Affairs, the Ministry of Communications and Information Technology, the Ministry of Trade and Commerce, and the Ministry of Investment.
"This visit…is happening at a very important juncture of our bilateral ties and also regional developments," said Joint Secretary for West Asia and North Africa Shri Rajeev Shahare in a media briefing discussing the Egyptian president's visit. "We in India look forward to receiving President Morsi and hope to partner Egypt in the areas where they want to strengthen their ties with India."
He went on to say his government would discuss political and economic issues with the Egyptian delegation, as well as issues concerning science and information technology.
Shahare added that his country's total investments in Egypt amount to more than $2.5bn, demonstrating strong economic ties.
"The geo-strategic location that Egypt enjoys enables them to look at various markets. Not only does Egypt have a $260bn economy with 85 million consumers…but by having a manufacturing base in Egypt businesses are able to access markets in Europe, in Africa, and in the Middle East," said Indian Ambassador to Egypt Shri Navdeep Suri.
Suri said the implementation of an IT center at Al-Azhar University would also be discussed. "The new government has very clearly looked for a much deeper engagement and is seeking to diversify the relationship," he added.
Shahare also said that the two sides would discuss "capacity-building" as a way to improve Egypt's unemployment issues, and that India would seek to help Egypt in this matter.
Morsi's visit is expected to conclude on 21 March, when he is scheduled to return to Cairo.