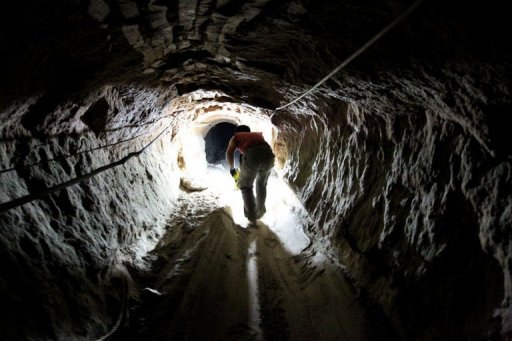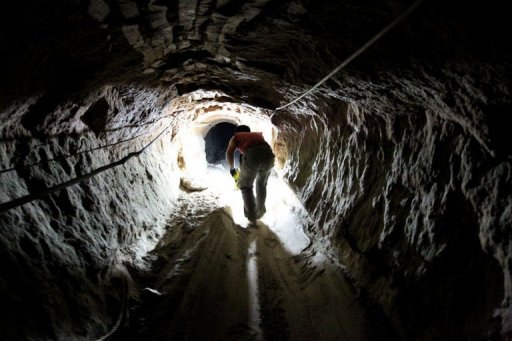 The Egyptian army found three rolls of fabric used to make army uniforms and two rolls for police uniforms in a tunnel between Sinai and Gaza on Saturday, according to a statement from the spokesperson of the Armed Forces on Sunday.
The military said it found the materials in a tunnel in the Al-Sarsoureya region. The three rolls of fabric were "identical" to those used in the making of army uniforms, according to the army, and the other  two rolls of cloth were the same as those used in the manufacturing of police uniforms.
"The Armed Forces appeals to Egyptian citizens to exercise caution," read the statement. It also warned of the possibility of an incident involving the impersonation of Egyptian military personnel.
The military has worked to destroy the various tunnels from Sinai to Gaza in an effort to restrict illicit trade violating the current blockade and border regulations at the Rafah border crossing.