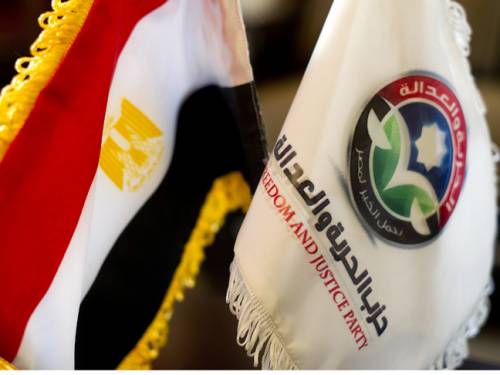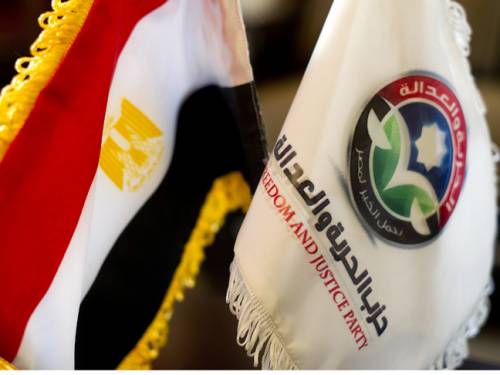 The secretary general of the Free Egyptians Party (FEP) in Fayoum was allegedly detained by members of the Freedom and Justice Party (FJP) on Friday, according to an official statement by FEP.
Ahmed Rabei was allegedly attacked by members of FJP as he was leaving the FEP office on Friday. FJP members dragged him and beat him all the way from the FEP office until they arrived at the FJP office where they detained him for three hours, according to Shehab Wagih, spokesperson for FEP.
Rabei told Daily News Egypt that top security officials in Fayoum released him three hours after he was detained. He added that they could not arrest the FJP members because there were too many. "They could barely release me."
Rabei claimed that FJP members beat and dragged him on the ground during his detention.
The leading figure for FEP said he filed a legal complaint detailing the incident. He is currently receiving treatment at a hospital in Fayoum.
Wagih said the FEP office is an important meeting location for several opposition parties in Fayoum, adding that FJP members detained Rabei alongside several political activists.
Mohamed Soudan, FJP spokesperson in Alexandria, denied the FEP claims and called on the FEP to submit their complaint to legal authorities if they have evidence proving it. "You should not direct your claims towards the media; head for legal authorities if you are not making things up."
"The Freedom and Justice Party and the Muslim Brotherhood never resort to violence and would never commit such an action. We are not like other parties who support violence and attempt to destroy Egypt," he concluded.