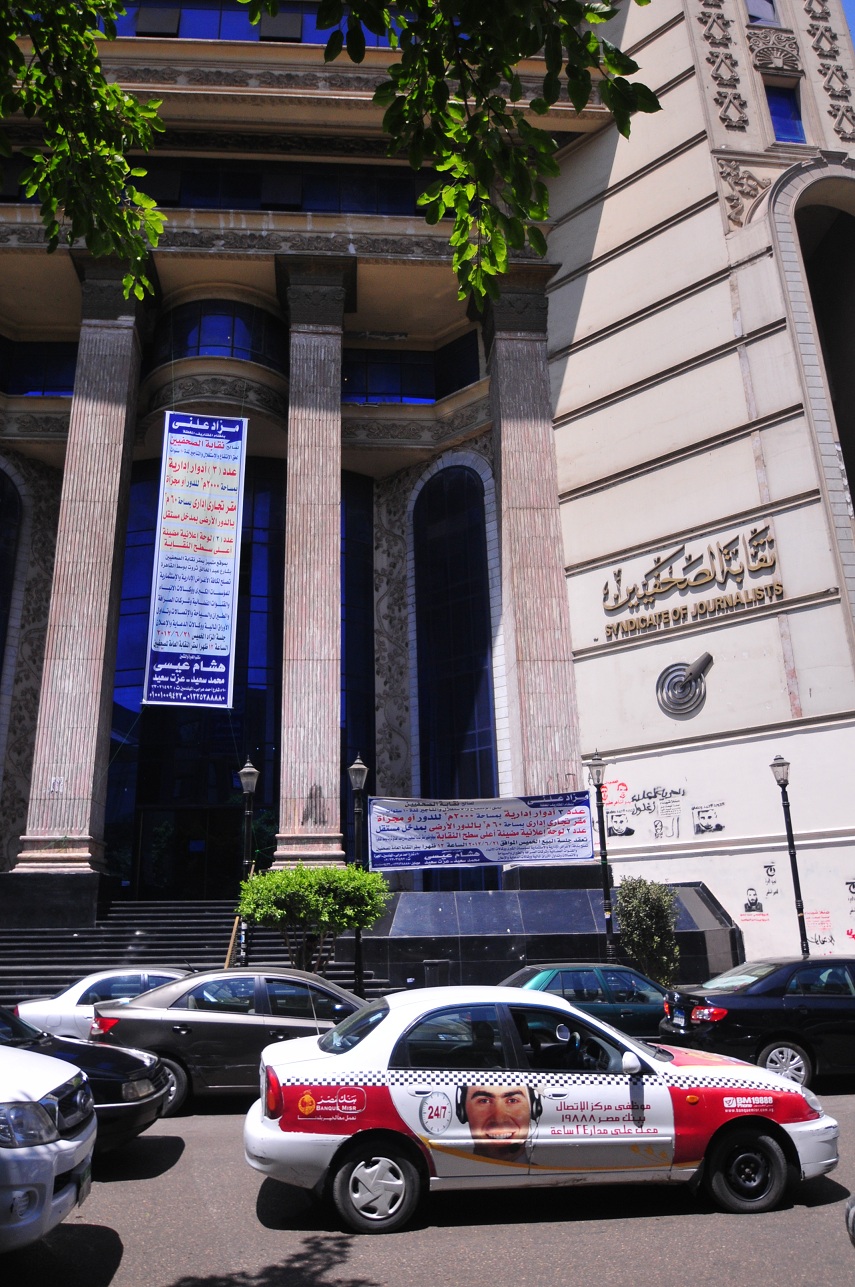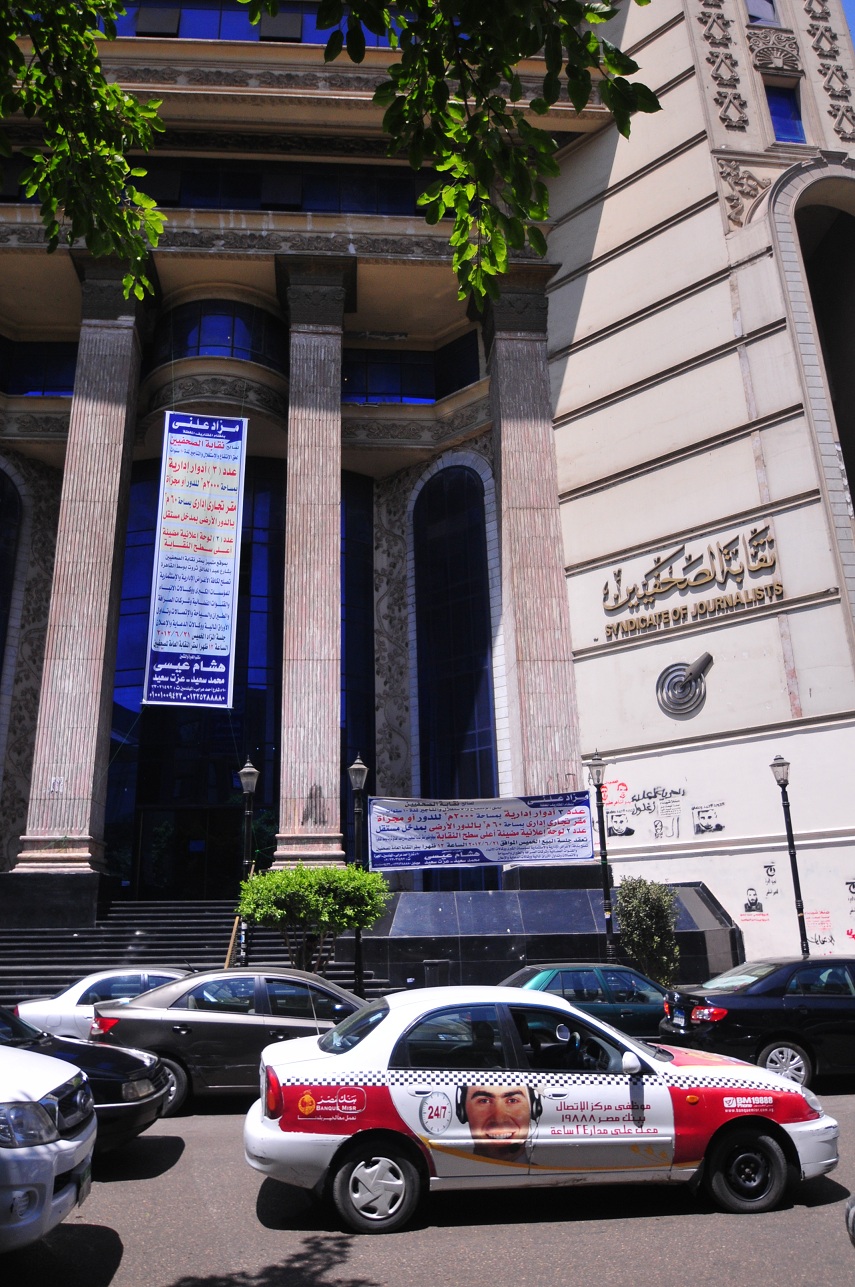 A campaign of intimidation and incitement has been built up against the media, said the Press Syndicate in a statement issued on Monday.
The syndicate pointed to remarks made by President Mohamed Morsi following violent clashes in Moqattam on Friday. The statement claimed that it was "clearly evident" that the president's address contained hints and "explicit threats" against the media, in a practice the syndicate said was regularly used before the 25 January revolution.
"In this context, we ask: Is it simply a coincidence that the criminal blockade returns to Media Production City, accompanied by harassment and serious physical assaults, a few hours after the president's speech?" the statement read.
The statement went on to say that recent developments seemed to indicate further harassment and persecution of journalists, fortified by "notorious" legislation passed in pre-revolution Egypt that continues to haunt members of the media.
The syndicate said journalists had recently been subject to attacks resulting in injuries and deaths while carrying out their professional duties.
The syndicate strongly condemned violence against the media, saying that the freedom of the press was a "non-negotiable" right for all Egyptians.
The Association for the Freedom of Thought and Expression said it received 11 complaints from journalists attacked in Friday's clashes, which left over 200 people injured.
Following the violence in Moqattam, Morsi took to Twitter saying: "Some use the media to incite violence and those involved will not go unpunished. Everyone who participated in incitement is a participant in the crime."
Following the president's remarks, Islamist supporters of Hazem Salah Abu Ismail blocked entrances to Egyptian Media Production City (EMPC) in protest against the media's alleged bias against Islamists and to "teach a lesson" to certain media personalities.
The group arrived at the EMPC on Sunday and left on Monday afternoon.