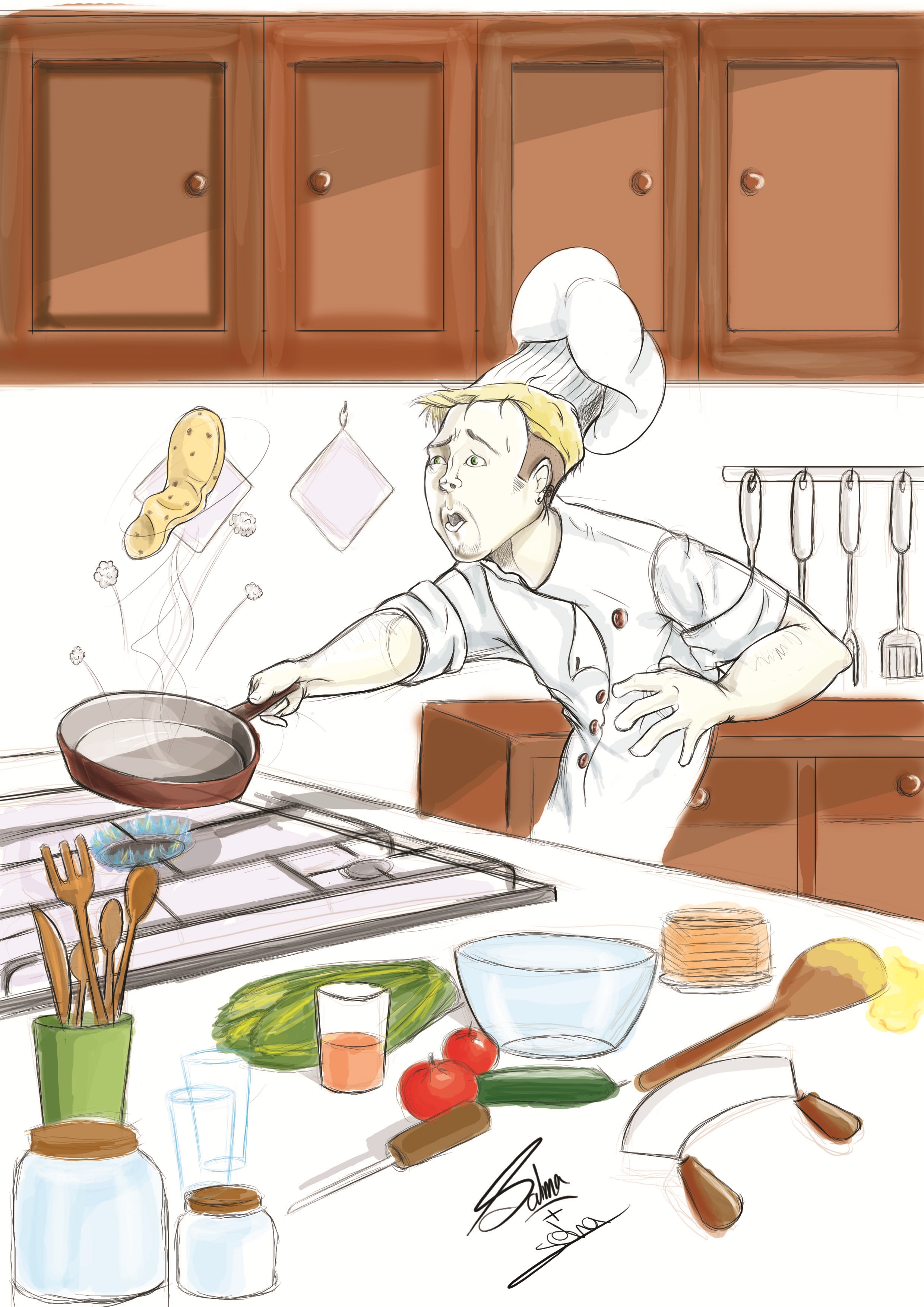 Ingredients
2 medium potatoes, cut into wedges – ba-

ta

-tas
3 tablespoons olive oil – zeit za-

toon

1 teaspoon paprika – pa-

pree

-ka
1/2 teaspoon oregano –

za'

-tar
1/2 teaspoon black pepper –

fel

-fel

es

-wed
1 pinch of cayenne pepper(optional) –

bod

-ret

shat

-ta
1/2 teaspoon cinnamon –

er

-fa
oil cooking spray – spray zeit
Directions
Preheat the oven.
Spread a sheet of aluminum foil on the bottom of a pan and spray with olive oil spray
Sprinkle the cinnamon, cayenne pepper on the aluminum foil and set aside
Cut the potatoes into large wedges and place in a bowl. Coat with olive oil and a pinch of salt.
Arrange the potato wedges in the pan and sprinkle with the paprika, oregano, and black pepper and cover the pan.
Set the oven to medium heat and bake the potatoes for 30 minutes or until potatoes are tender.
Uncover the pan and bake for another 15 minutes or until the potatoes are brown.
Serve with some garnish of tomatoes and green pepper.
Note                                               
You can use a blend of any herbs or spices you prefer.