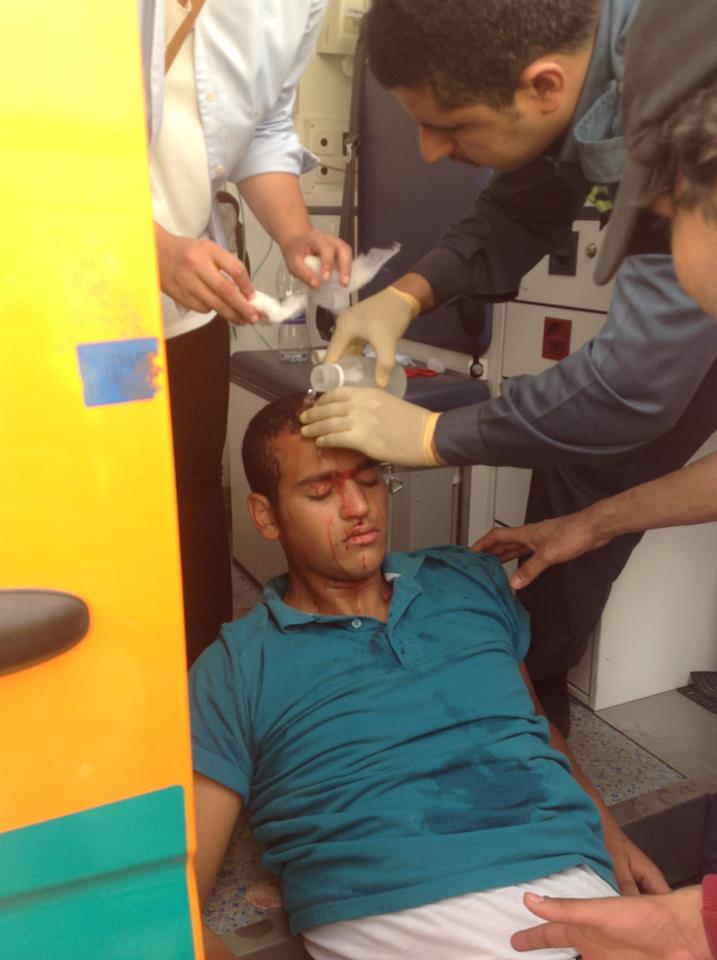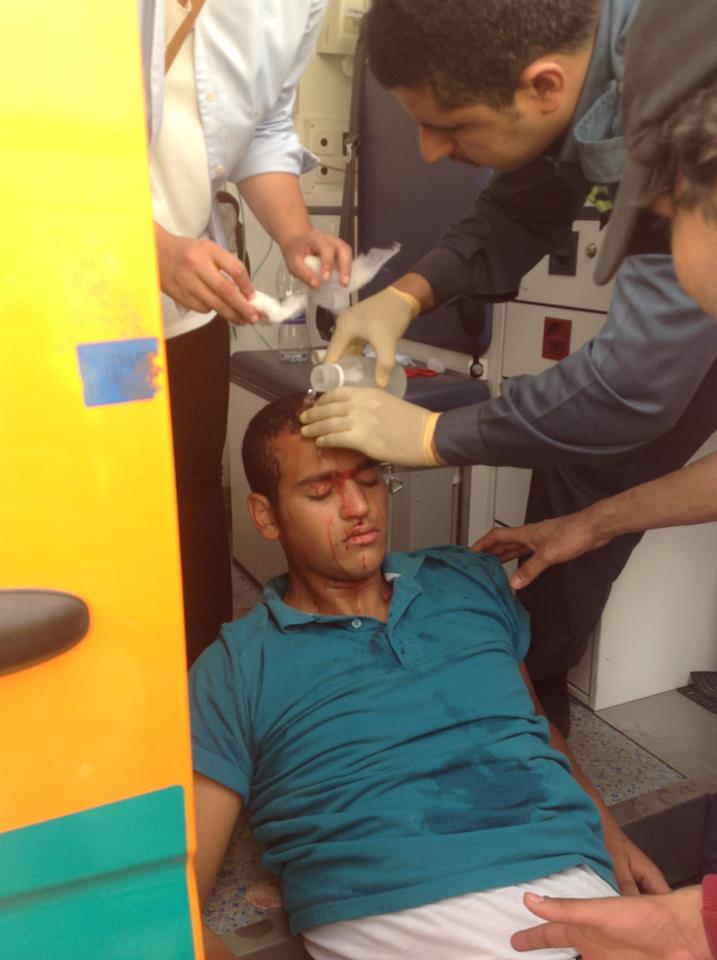 Calm returned to the Misr International University (MIU) campus on Wednesday after violent clashes between security forces and students. The administration emailed the students notifying them that classes have been suspended until the problems have been addressed. The email did not address the violence itself.
Around 200 students are on campus cleaning up some of the damage from Tuesday's clashes, said Student Union member Ahmed Nozahi. University security guards are present but there have been no problems between security guards and students so far.
The Executive Board of the Student Union has entered into negotiations with the administration to address the issues and seek solutions, Nozahi said.
The students' original demands for the construction of a pedestrian bridge have not yet been met. According to Nozahi, the administration has promised to oversee the construction of a bridge if they can obtain the proper permits from the Egyptian army, who thus far, has been uncooperative.
Army spokesperson Ahmed Ali denied this, saying that the Army would never refuse the construction of such a bridge that would serve to protect citizens and would not disturb the flow of traffic.
However, the matter of the bridge is no longer a prominent part of student-administration dialogues, Nozahi said. Students are now more concerned with Tuesday's violence and in seeing those responsible brought to justice. They are also demanding the resignation of Vice President Hamdy Hassan.
The Arabic Network for Human Rights Information (ANHRI) blamed the Ministry of the Interior for Central Security Forces' (CSF) use of violence against the students during a peaceful demonstration on Monday night, saying in an official statement on Wednesday that the police now pose "more of a threat to citizens than criminals".
"It was the government's constitutional responsibility to defend and protect the students in their just request for the construction of a pedestrian bridge," the statement said, "but instead, they used their security forces to attack the students."
Though the CSF did spark violence on Monday night, they were not present on campus during the day on Tuesday, according to Nozahi. The MIU students place responsibility for the violence on the private security guards hired by the university.
The Liberal Students League also released a statement blaming the MIU administration for allowing the use of force against its students and pledging their continued solidarity to the student movement.
They specified however that their support for the student movement did not indicate support for the university's student union, which "licks the boots of the administration and stands idly by as they beat and attack their colleagues".
The MIU administration could not be reached for comment.