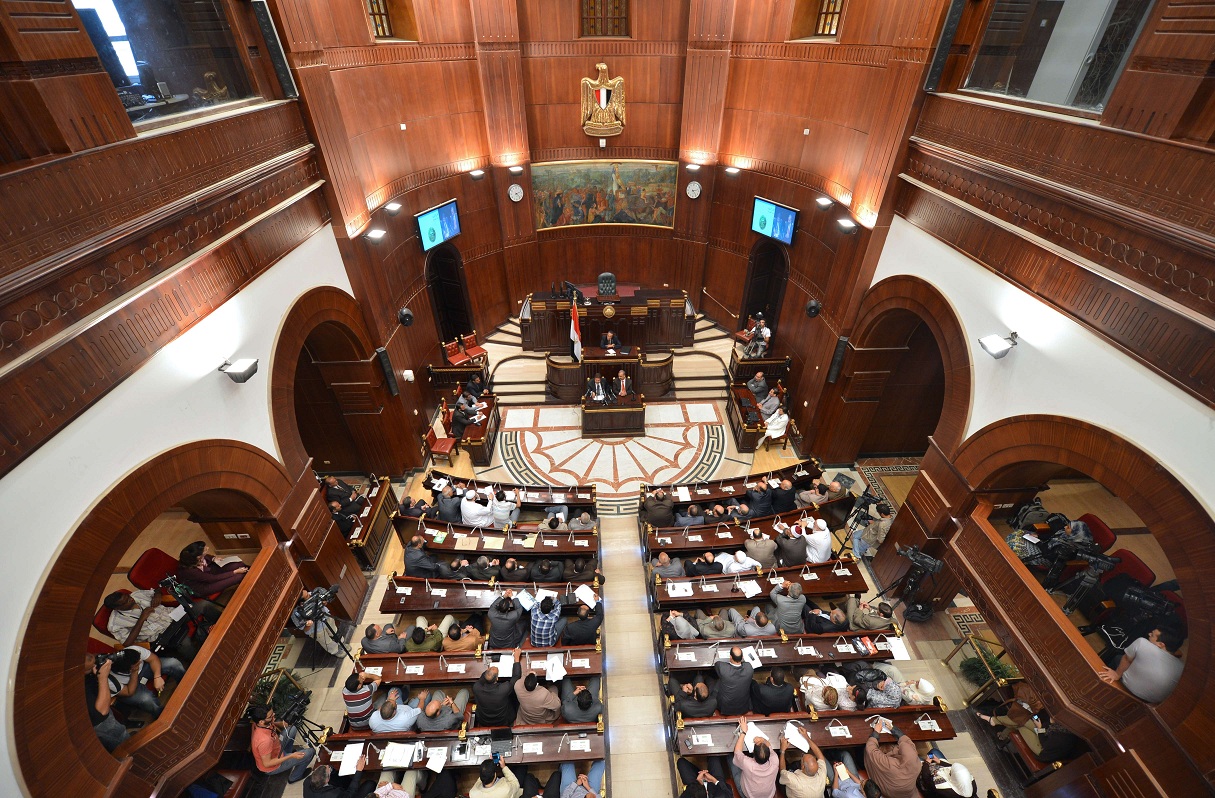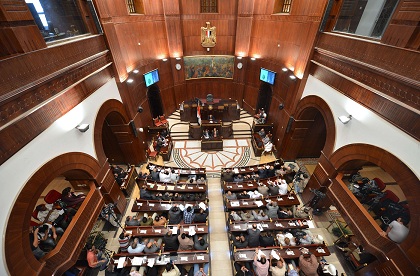 The Shura Council's Committee for Human Development and Local Administration discussed the controversial draft law regulating civil society organisations on Sunday.
The discussion comes on the same day that the Egyptian Organisation for Human Rights sent a set of observations regarding the bill to Ahmed Fahmy, the head of the Shura Council.
The observations are regarding the draft law that the cabinet presented to the Shura Council. Arguments broke out during the council's session last week while members of the council were discussing the committee's draft of the law. At the end of the session, the Shura Council agreed on the bill "in principle".
The Egyptian Organisation for Human Rights (EOHR) said the cabinet's draft of the bill defines civil work as humanitarian and developmental work but does not include work related to human rights "which is considered one of the basic goals of civil work", the statement said.
EOHR head Hafez Abu Se'da said the bill presented by the cabinet does not encourage freedom of work in civil society at all.
The organisation also highlighted that several burdens and obstacles within the draft law that are subjected to people who try to set up an NGO, including financial obstacles. The draft law states that in order to start an NGO a capital of EGP 250,000 must be available and the sum will be considered public property.
In addition, the bill states that the NGO must consist of at least 20 members, which contrasts with the previous law requiring only 10. "This creates a form of injustice to categories of limited numbers… It deprives them of the constitutionally guaranteed right to set up an NGO," the rights organisation said.
The draft law also states that a committee will be formed to govern everything related to foreign funding and foreign NGO activities in Egypt. The committee will include representatives from several ministries including the Ministry of Interior. EOHR said this legalises security intervention in civil society.
In addition to observations, EOHR suggested several amendments to the draft law, such as calling for allowing NGOs to be formed simply by notifying authorities, as well as revoking the authorities' inspection of NGOs' headquarters and documents without notification.
Additionally, EOHR called for banning the dissolution of NGOs by administrative authorities and to put this authority under judicial jurisdiction.
United Nations human rights experts have called on the Shura Council to reject the draft law, citing that it does not comply with international standards.  The experts said the draft law has shortcomings that obstruct the work of civil society in the field of human rights.