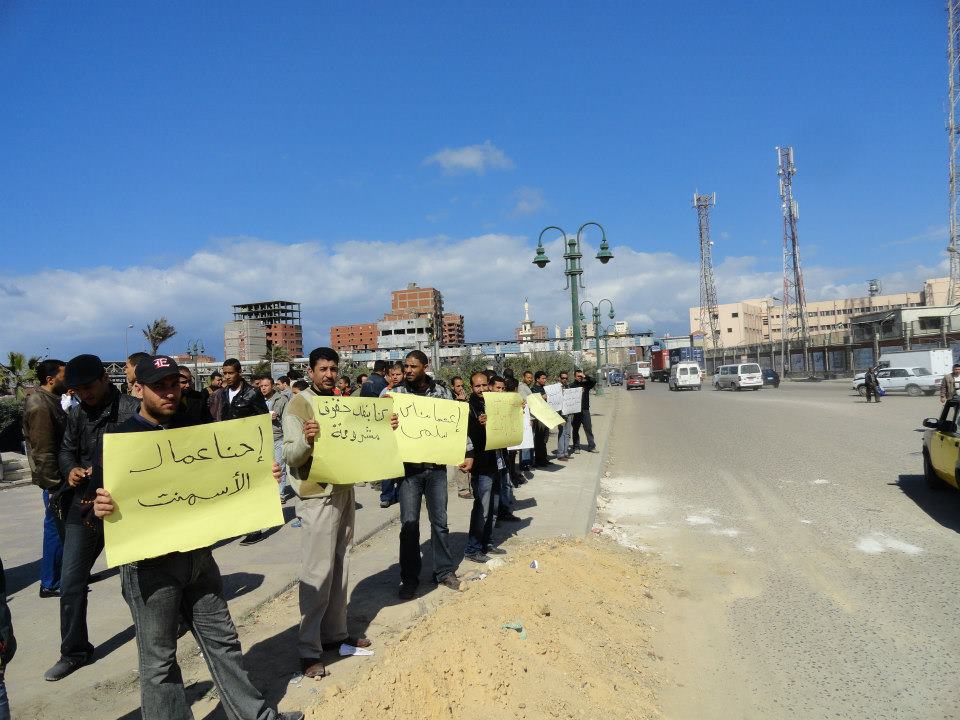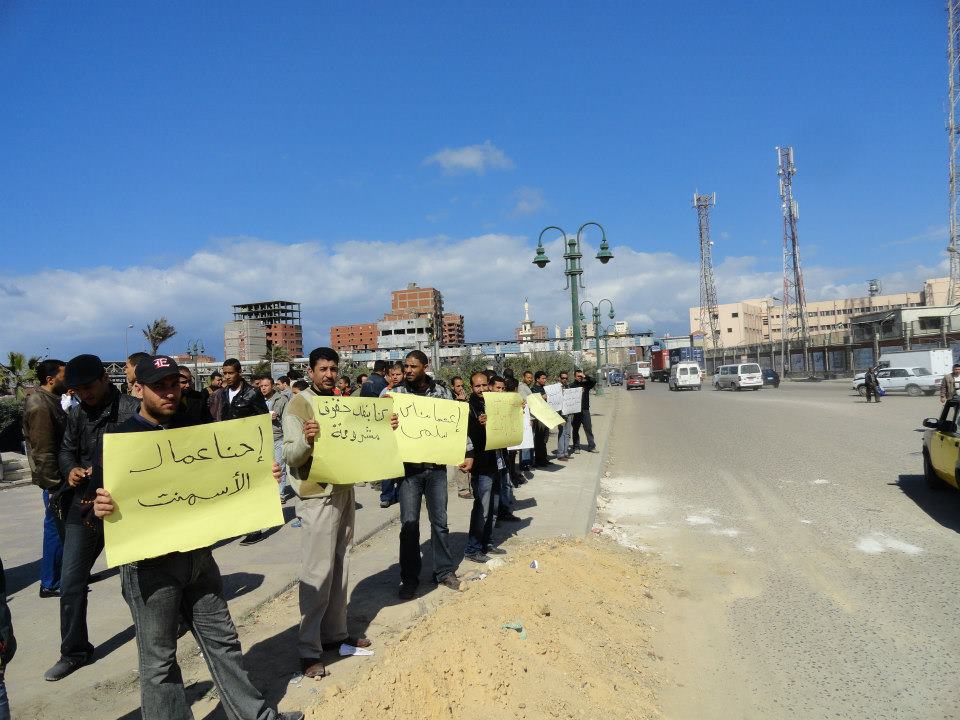 On Sunday the trial of workers at the Alexandria Container Holding company was postponed until 16 June.
The workers are being re-tried for inciting a strike. In September, five workers were sentenced in absentia to prison sentences ranging from one to three years. In addition, they were fined and suspended from work.
Board members of the company had also accused them of damaging public funds and preventing other workers from carrying out their work.
A small number of protesters gathered outside the court in a show of solidarity, state-run Al-Ahram reported.
Workers from another company, the Portland Cement Factory in Alexandria, were finally released last week after being detained when security forces violently dispersed their strike in February.
While some of the arrested workers were released, 18 of them were detained and accused of holding company board members hostage and disrupting operations.
The 18 were released on bail last week and an appeal against their release was rejected by the court, the Egyptian Centre for Economic and Social Rights said.
The workers began their strike on 14 February after a number of demands presented to factory managers, including better bonuses, were ignored.
Alexandria-based lawyer Salwa Beshir said she fears that charges like these will be brought against striking workers more frequently. "This is what we are afraid of…  striking is a constitutional right," she said.
"They are trying to eliminate a series of strikes," she added.
Beshir said that criminal charges are being brought against workers in order to end strikes and punish those responsible.