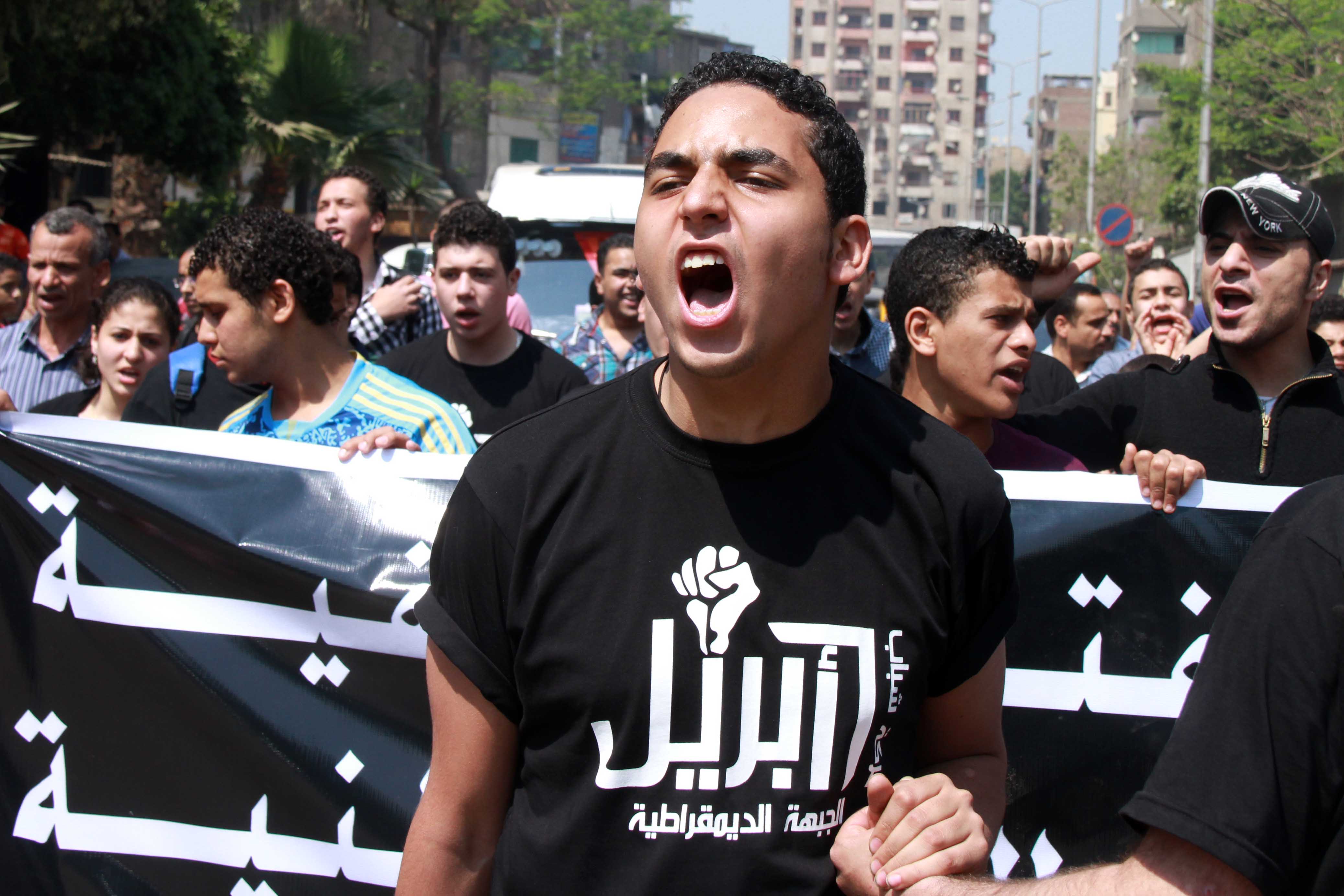 Around 40 members of the 6 April Youth Movement began a hunger strike in solidarity with four members who have been detained since 29 March, according to Khaled El-Masry, the movement's media director.
The strikers presented themselves at police stations around Cairo on Thursday to announce their plans to go on hunger strike until the detained members were released, El-Masry said.
The four detainees were arrested during an impromptu protest outside the house of Minister of Interior Mohamed Ibrahim on 29 March. During the protest they threw female undergarments at the property and the police guarding it, accusing the ministry of acting as a "prostitute for all regimes".
The four 6 April members were accused of insulting the Minister of the Interior and other governing authorities and were sentenced to 15 days' detention pending investigations, according to Malek Adly, a human rights lawyer from the Egyptian Centre for Economic and Social Rights.
The 15-day detention expires on Sunday at which point the appeals court in New Cairo is set rule on their case, Adly said.
Members of the movement are planning a sit-in in front of the court on Sunday in solidarity with the detainees, El-Masry said.
On Friday, around 300 members of 6 April Youth Movement marched from Ramses to the Shura Council building near Tahrir Sqaure to protest against their members' detention, which they describe as unlawful and unnecessary.