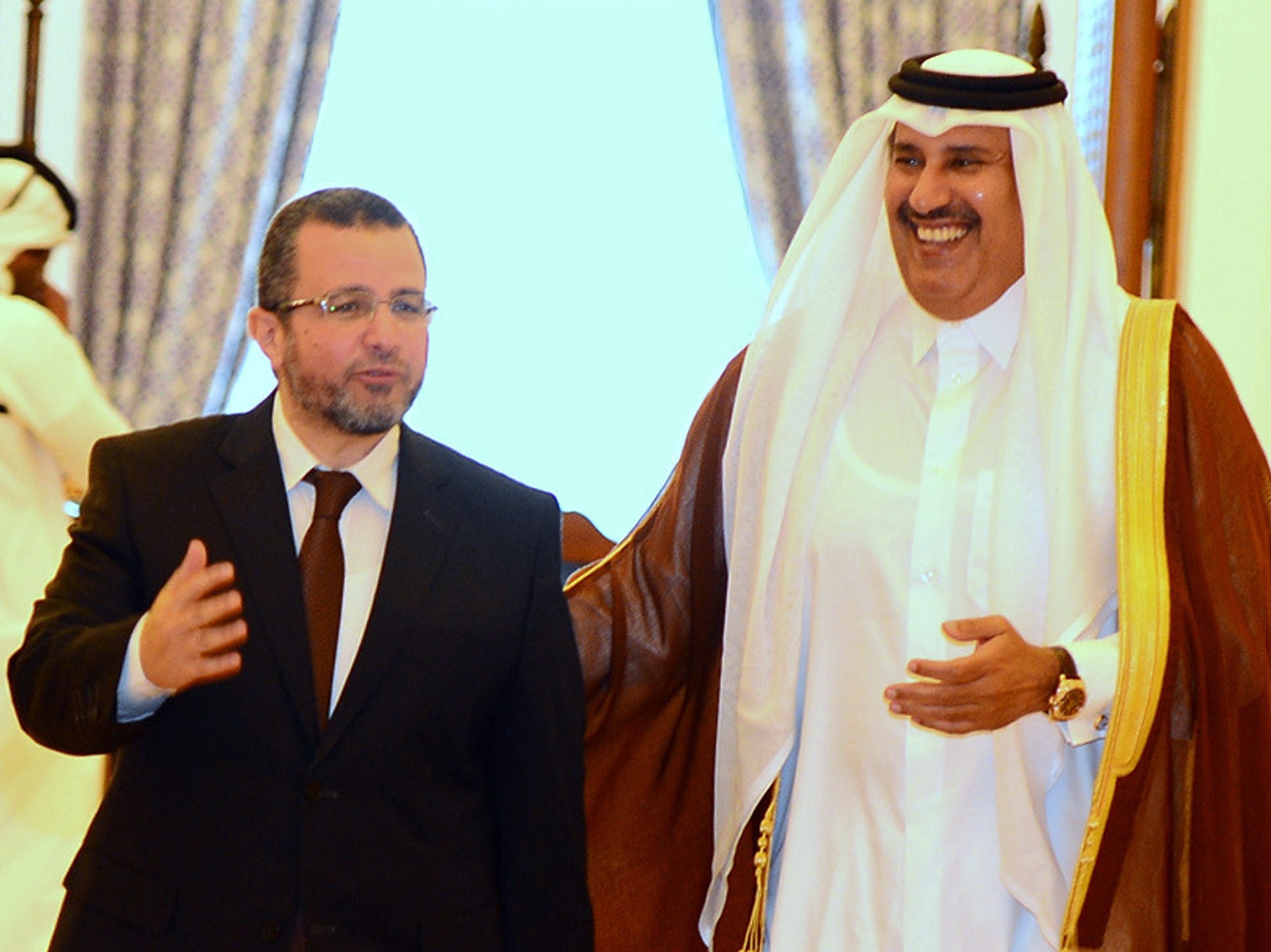 By Lamia Nabil 
Economic expert Rashad Abdu has criticised the $3bn aid in the form of government bonds which Qatar plans to purchase from Egypt.
Qatar's prime minister has announced that Qatar will help Egypt with new financial aid worth $3bn in the form of government bond purchases after a visit to Doha by a number of Egyptian Government ministers last Wednesday.
"The reason they are purchasing bonds rather than deposits is because the interest rate for the bonds will be around 4.25% and they will reach maturity in 18 months time, which is more profitable for Qatar," he said.
He also criticised the Egyptian government's "lack of transparency". "We don't know the details of the deal yet," he added.
The media spokesperson of the Central Bank of Egypt (CBE) has also denied receiving any details about the Qatari deal regarding the interest rate or the bond purchase terms.
"The reason for the purchase of these bonds is that the International Monetary Fund's (IMF) third condition is that Egyptian foreign currency reserves must reach $19bn," he continued. "Qatar has not yet announced its intentions regarding any or all of this aid."
"The Egyptian government is trying to do anything to receive the IMF loan," he said. "For them, there is no substitute for the loan at the moment, and they will accept any conditions even if they are unfair."
"In economic agreements, the first rule is mutual interest between the two parties involved," he added. "The Egyptian-Qatari deal is, however, more like a secret agreement with most of its parts not disclosed. Also, Qatar's prime minister said they didn't want anything in return."
He continued: "The Minister of Planning announced 15 days ago that Egyptian reserves were enough to purchase essential commodities for a period of three months; the government is the one that went to Qatar to ask for the help, so what do you expect?"