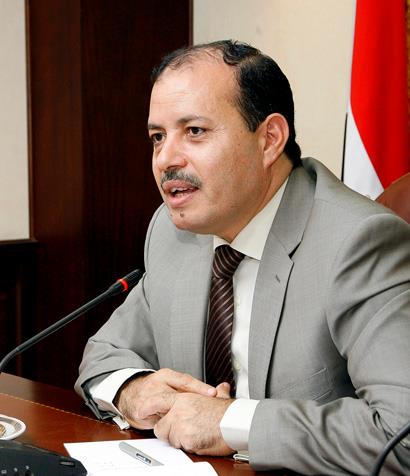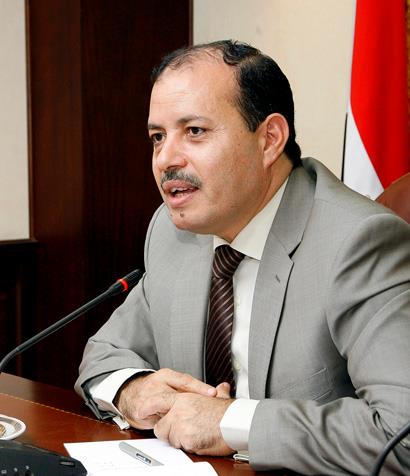 Minister of Information Salah Abdel Maqsoud is facing allegations that he verbally sexually harassed a reporter on Saturday. Nada Mohamed, a journalist with news website Hoqook, provided a testimony on the site.
The incident occurred at an event organised by Akhbar Al-Youm and Cairo University's Faculty of Mass Communication in which Mohamed received recognition for her work, and was caught on video.
She claimed Abdel Maqsoud was discussing the freedom of the press in front of her colleagues at the event. Mohamed, who was not convinced by the minister's arguments, asked him: "Mr Minister, where is this freedom when journalists are dying and getting beaten everywhere?"
The minister responded: "Come here and I'll tell you where," which in Egyptian colloquial Arabic has a sexual connotation.
"The words of the minister struck me with shock, because I didn't expect this form of response, and expected a professional and objective response to my question, or even an open debate on the crisis of press freedom and attacks on journalists," wrote Mohamed.
The young journalist did not respond to Abdel Maqsoud, saying she was too surprised and disappointed with the minister's reaction to her question.
The Arab Network for Human Rights Information (ANHRI) demanded that Prime Minister Hisham Qandil issue a formal apology on behalf of his minister and sack Abdel Maqsoud for the verbal assault.
The incident was not the first of its nature exhibited by Abdel Maqsoud. Last September when appearing on a program The Arab Street on Dubai TV with Syrian television presenter Zeina Yazigi, Abdel Maqsoud made an ill-advised comment. When Yazigi said she was about to play recordings of opinions of different journalists, the minister said, "I hope they are not as 'hot' as you."
ANHRI called for his immediate dismissal from his post, "especially since it is the second time that the minister has repeated words carrying connotations of sexual harassment."
"The words used by the Minister of Information are not used on the Egyptian street, except in cases of harassment to which we want to respond," said the human rights group in its statement. "It is unacceptable that these words are used by the minister that is responsible for managing the largest media institution in Egypt."