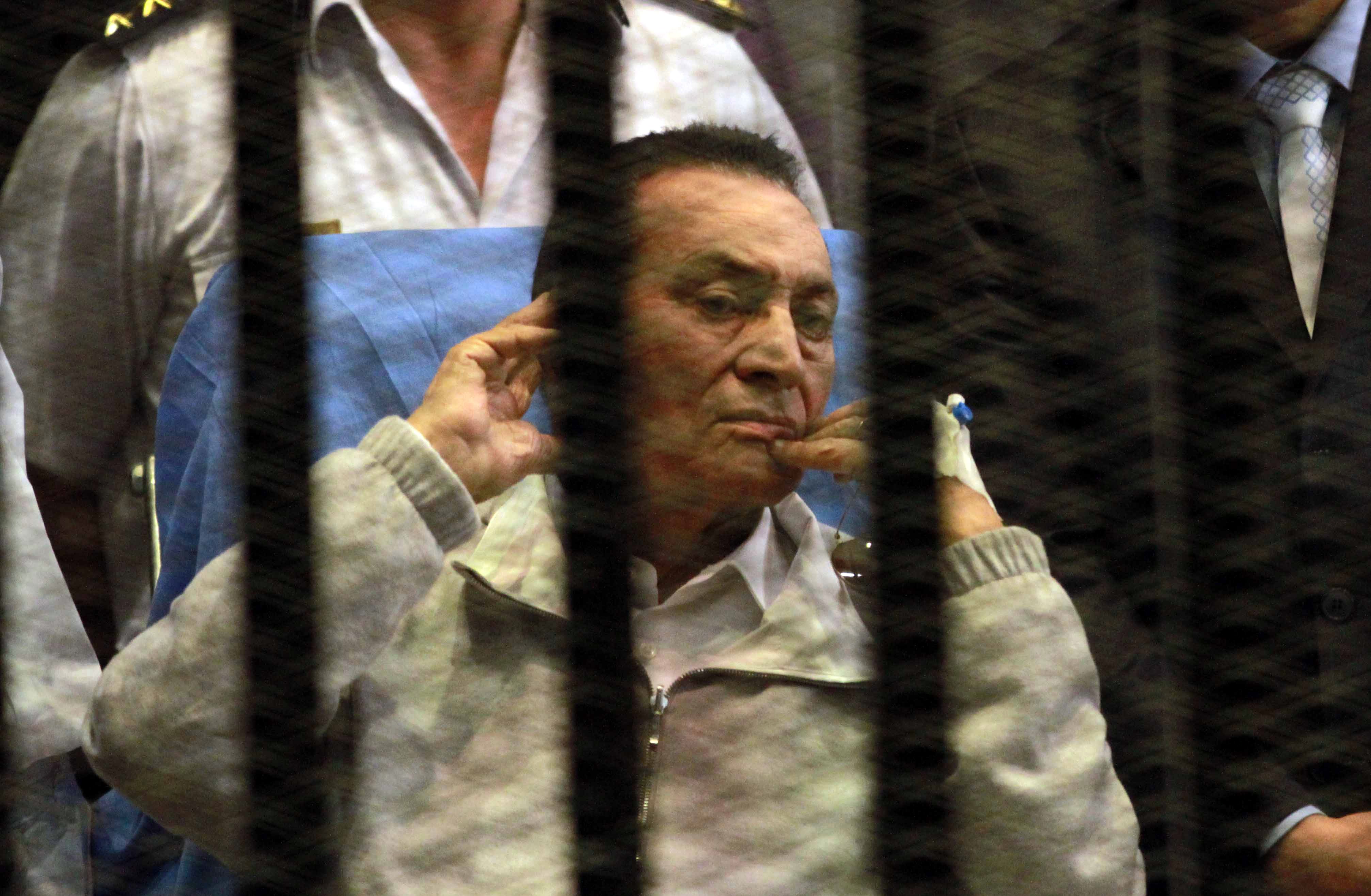 South Cairo Criminal Court ruled on Monday to accept former President Hosni Mubarak's appeal regarding his detention on charges of killing protesters.
Mubarak had spent two years in prison, the maximum jail time allowed on remand for cases carrying the death or life in prison penalties.
When questioned by the court, prosecutors said there was no reason to keep Mubarak imprisoned on account of the killing protesters case as he had served the maximum legal time for remand.
The former president will not be released, however, as he faces other charges and will be kept on remand for at least a further 15 days.
Mubarak was initially arrested in 2011 for his role in the killing protesters during the 25 January uprising that ousted him. He has been kept in custody since then and faced trial, receiving a life in prison sentence in June 2012.
His lawyers appealed the sentence, as did the prosecution, to the Court of Cassation, which ordered a retrial and referred the case to the Cairo Court of Appeals to assign to a criminal court.
The retrial was scheduled for Sunday 14 April but ended abruptly after Cairo Criminal Court judge Mostafa Abdallah recused himself and referred the case back to the Cairo Court of Appeals which will now have to assign the case to a different bench, a process which could take months.
The South Cairo Criminal Court verdict on Monday would have meant that Mubarak would be able to walk free on Monday but Prosecutor General Tala'at Abdallah had ordered his detention for a further 15 days on 7 April.
The detention order came as a result of investigations in a different case where the former president is charged with appropriating funds made available by the state for the upkeep of presidential palaces for personal use. Unless his detention is further renewed, however, Mubarak will be released on 27 April.