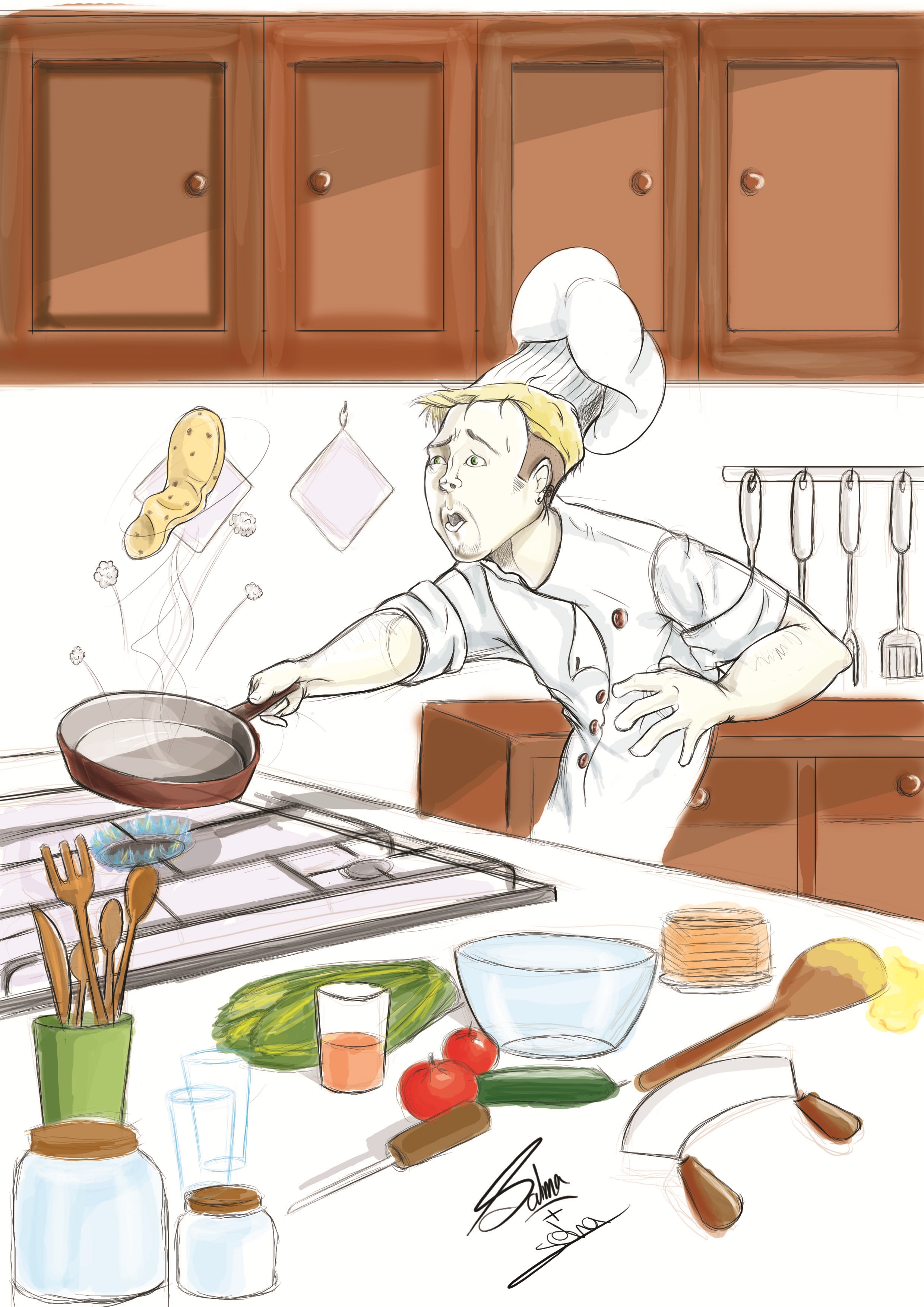 1 duck, medium size – batt
4 onions, sliced and cut into haves –

ba

-sal
5 sheets of prebaked, savoury crêpe – ro'

a

'
1 onion, cut in half –

ba

-sal
2 cloves of garlic – tom
1tsp nutmeg –

go

-zet e-

teeb

2 bay leaves –

lau

-ra
2 pieces of Arabic gum – mas-

tee

-ka
1 ½ tsp ghee –

sam

-na
salt and pepper – malh and

fel

-fel
Directions
In large deep pan, add water, the onion cut into half, one bay leaf, one piece of Arabic gum and bring to a boil.
Add the duck, season with salt and pepper and leave until cooked.
Cut the duck meat into big pieces, disregarding the skin and bones. Save the broth.
Add the ghee to the tagine and add the onions, the second bay leaf, piece of Arabic gum, garlic. Stir on medium heat until the onions are soft and brown.
Add the duck and 1 ½ cup duck stock and bring to a boil. Reduce the heat and simmer until thick.
Cut the ro'a' in big pieces. Just before serving arrange the ro'a' on top of duck, making sure all is covered.
Add 1 ½ cup boiling duck stock to the tagine and leave to cook for another two minutes until ro'a' absorbs the stock.
Serve immediately.