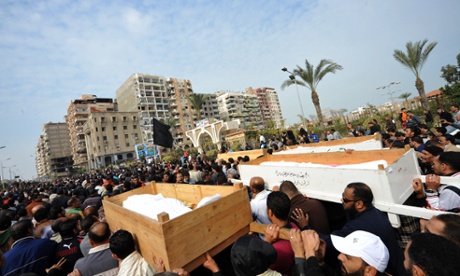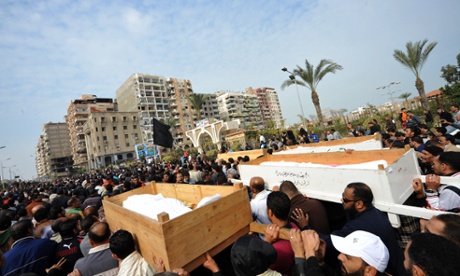 The Ismailia Court released on Saturday 11 detainees tried for allegedly attempting to break into Port Said prison in January.
Nineteen were arrested following a court verdict in January sentencing 21 men to death for complicity in the Port Said massacre.
The remaining detainees remain in jail for another month. Ahmed Ibrahim, Ismailia-based lawyer for the Association of Freedom and Thought and Expression (AFTE), said that some of the detainees remaining in custody stood before the judge for the first time on Saturday.
"The court renewed the detention of those arrested while in possession of weapons," said Ramy Ghanem, a human rights lawyer who also attended the trial. "The court stated that it has documents which necessitate they remain in custody."
Ibrahim stated that pictures of the released detainees were compared to pictures from footage of the clashes at the Egyptian Radio and Television Union (ERTU). The pictures did not match.
Both Ibrahim and Ghanem denied that families of the detainees were engaged in clashes outside the court. "There were clashes, but they were regarding a different case," Ibrahim said.
The trial was postponed until 20 May.
Clashes marred the governorate of Port Said for three days, starting on 26 January after the verdict on the Port Said Massacre of February 2012 was released. Angry protesters and families of detainees gathered outside the Port Said prison where the detainees sentenced to death were kept. They were accused of attempting to break into the prison.