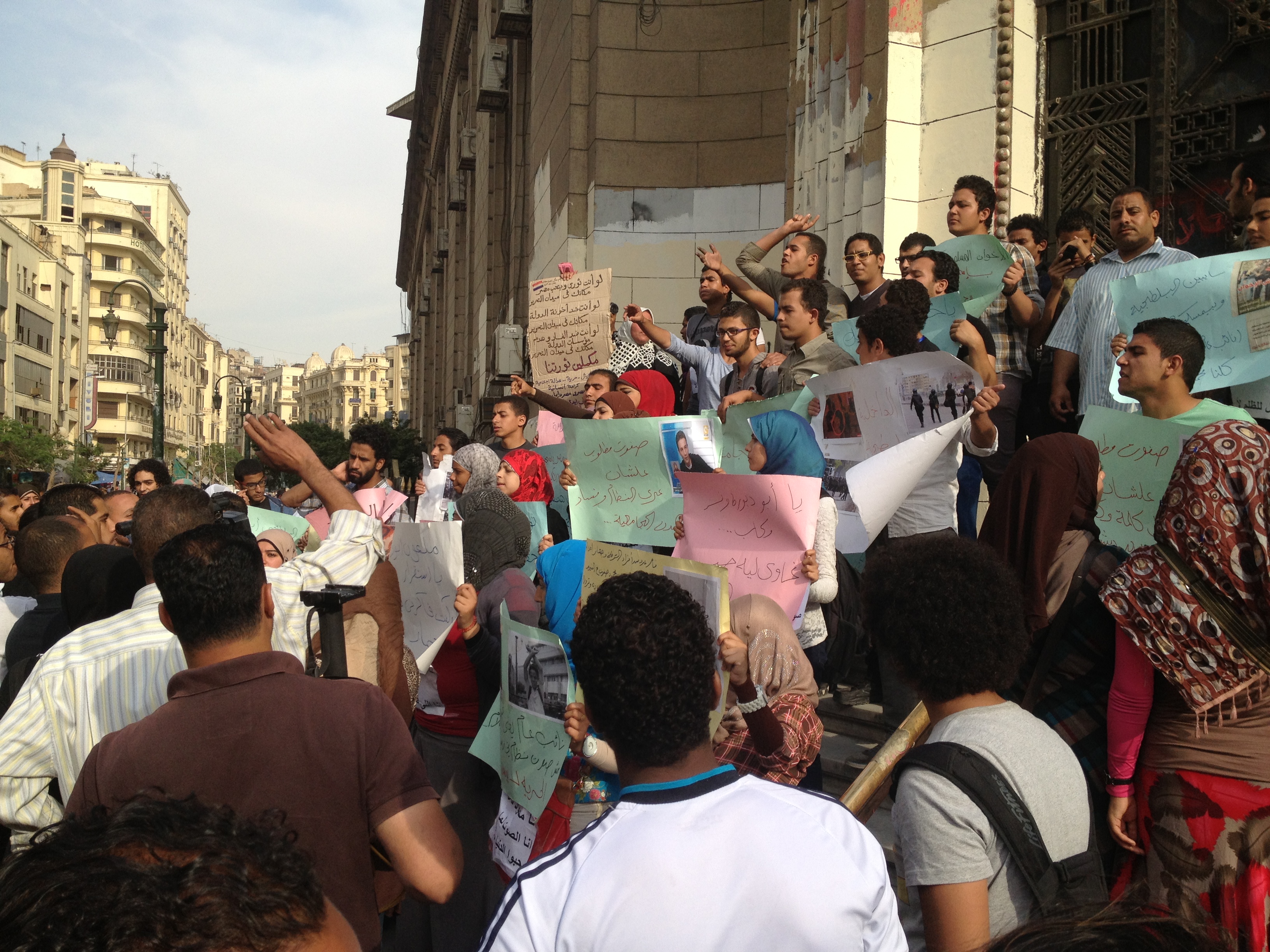 Dozens of students gathered outside the High Court building on Tuesday afternoon, calling for the release of student Mahmoud Safwat and others who were detained last weekend.
Protesters held up posters with photos of Safwat and other detainees, and wore signs reading "I am Mahmoud Safwat".
The students marched from Cairo University and Helwan University to the High Court building in Downtown Cairo chanting against the Ministry of the Interior and the Muslim Brotherhood.
Safwat was active in student politics against the Muslim Brotherhood, according to Basma Shahin, who studies political science at Helwan University. She alleged that his outspokenness and an appearance he made on satellite channel ONTV indicate that his detention was politically motivated.
"He's not a thug. He's a respectable student," she added.
"We are here to support detained students," said Ahmed Galal, a law student at Cairo University. "They accused them of being Black Bloc members and arrested them from their homes."
"It is unacceptable to take revolutionary students and detain them just because they spoke the truth," he added.
Friends claim Safwat was arrested on Friday morning and was one of 22 people for whom Prosecutor General Tala'at Abdallah issued an arrest warrant for alleged connections to the Black Bloc, a group of masked vigilantes that first garnered attention in Egypt last January.
Those arrested face a range of charges including vandalising public and private property, theft, and terrorist acts.