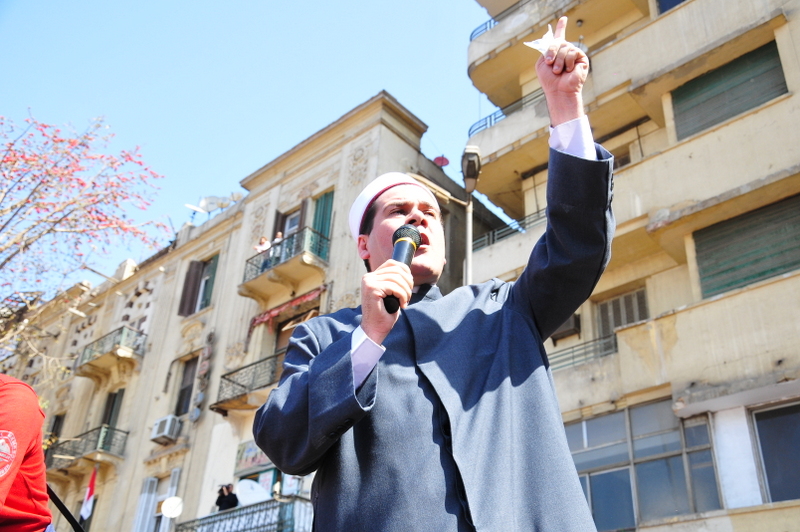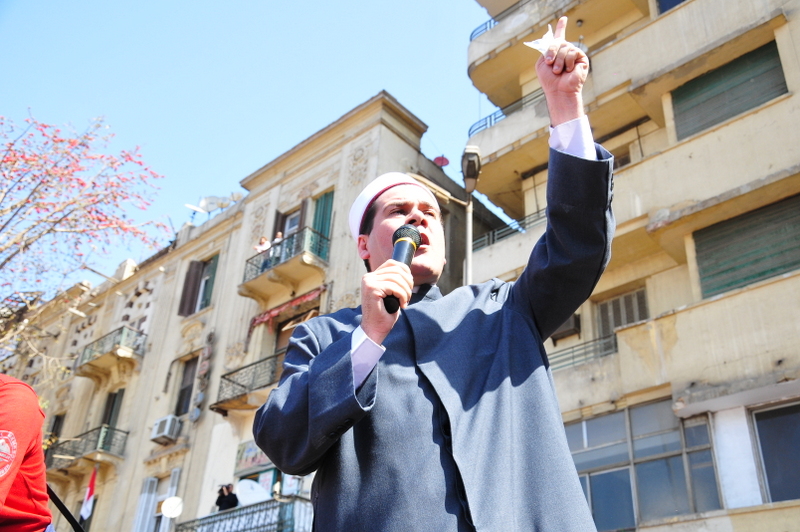 Popular preacher Mazhar Shahin will be permitted to return to his post after a Monday court decision. The administrative judiciary's disciplinary court ruled against the Ministry of Endowment's decision to suspend Shahin, permitting him to return as the Imam and preacher of Omar Makram Mosque in Tahrir Square.
Speaking to state-owned Al-Ahram, the preacher said that he considered the verdict "historic," and claimed the decision was made after figures in the ministry sought to "tarnish his image" and lodge false accusations against him.
Shahin had been suspended by the Minister of Endowments Talaat Afify earlier this month for his political Friday prayer sermons that "divide Egyptians".
The imam is known as the "preacher of the revolution" and is an outspoken critic of the Muslim Brotherhood. He has become well known for his sermons in Tahrir Square during the revolution and the subsequent months of tumult.
When notified of his suspension, Shahin accused the Muslim Brotherhood of attempting to silence his calls for unity, and added that the complaint filed against him cited comments he made during a sermon in which he condemned calls to destroy the pyramids.
Afify denied Shahin's accusations and said he did not seek to increase the Brotherhood's influence over the ministry and mosques, adding that the ministry would have taken the same decision against any other preacher who included politics in his sermons.
Additional reporting by Nouran El-Behairy