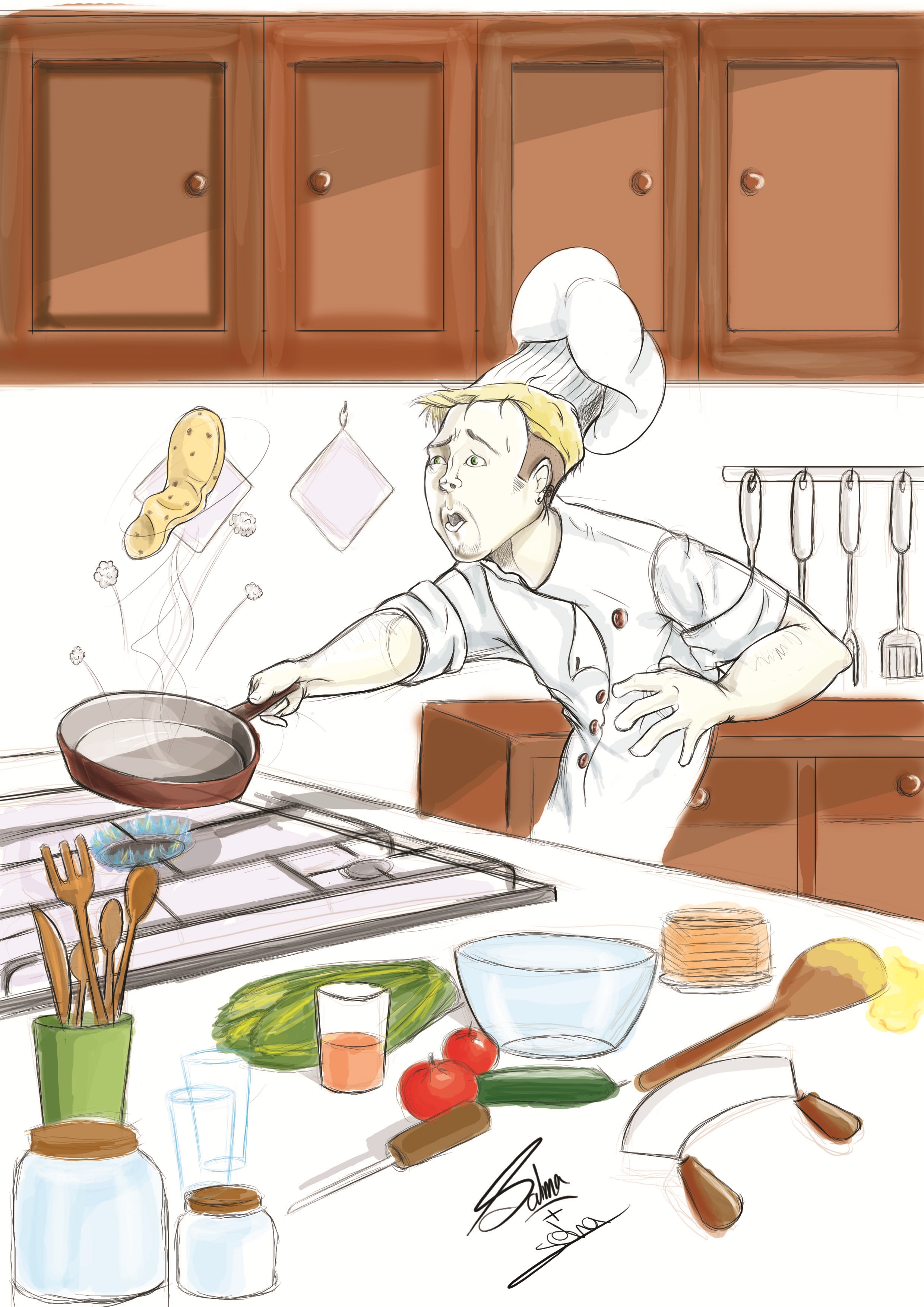 ½ cup butter, softened –

zeb

-da
2 2/3 cups flour – de-'

ee

'
1 tsp baking powder –

ba

-king

pow

-der
1 tsp vanilla – va-

nil

-ya
1 cup chocolate chips –

ke

-ta'cho-ko-

la

-ta
1 ¼ cup sugar –

sok

-kar
2 eggs, beaten – beid
½ tsp salt – malh
Directions
Preheat the oven to 190C.
Mix the flour, baking powder and salt in a medium bowl.
Mix the butter and sugar on medium speed of an electric or mixer until smooth.
Add the eggs and vanilla and mix at low speed for 15 seconds.
Add the flour mixture gradually and mix at low speed for 1 minute until well blended.
Pour the dough into a plastic bowl and add chocolate chips. Mix with your hands until the chocolate chips are spread evenly through the dough.
Butter a cookie sheet.
Shape the dough into round biscuits of 4 cm in diameter and 2 cm thick. Arrange the biscuits on baking sheet.
Place the cookie sheet in the middle of the oven and bake for 10-15 minutes until biscuits edges turn golden. Do not over-bake; the cookies should not turn brown!
Take the cookie sheet out of the oven and leave the cookies to cool for 20 minutes before removing from the sheet.
Note
Use sweet or semi-sweet chocolate chips to taste.
Instead of ready-made chocolate chips, chop up a chocolate bar into small pieces.
For added decoration melt ¼ cup of chocolate or caramel and drizzle over cookies.