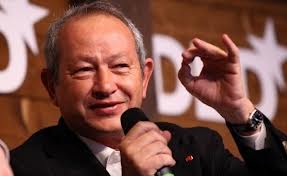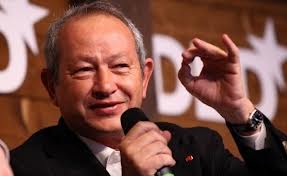 By: Lamia Nabil
Naguib Sawiris returned to Egypt on Friday.
He travelled from France where he spent months after the election of President Mohamed Morsi.
He was greeted by an envoy from the presidency, which presidential spokesperson Ehab Fahmy described as a "positive message for  Egyptian businessmen".
This comes after authorities removed brother Nassef and father Onsi Sawiris from the travel ban lists following an Orascom Construction Industries (OCI) settlement with the Egyptian Tax Authority (ETA) to pay EGP 7.1bn
Onsi Sawiris is the head of the Sawiris family and founder of the Orascom group of companies. Nassef is CEO of OCI.
Naguib Sawiris told Reuters that he was "happy to be home", and, according to state-run MENA, he asked a member of the president's envoy to deliver an envelope to Morsi.
Economic expert Mohamed Saeed believes Sawiris' return is a direct result of the agreement between OCI and the ETA.
"The presidential envoy also indicates that the political leadership has changed the way it deals with Egyptians in exile," he said. "This will positively impact on the investment environment in Egypt and will boost the Egyptian market's attractivenes."
Saeed also expected that Sawiris' return will add more gains on the Egyptian Exchange (EGX) next week for the leading shares on its main index, the EGX 30.
Naguib Sawiris is a vocal critic of President Morsi and the founder of the liberal Free Egyptians Party.
OCI is the EGX's largest listed company.