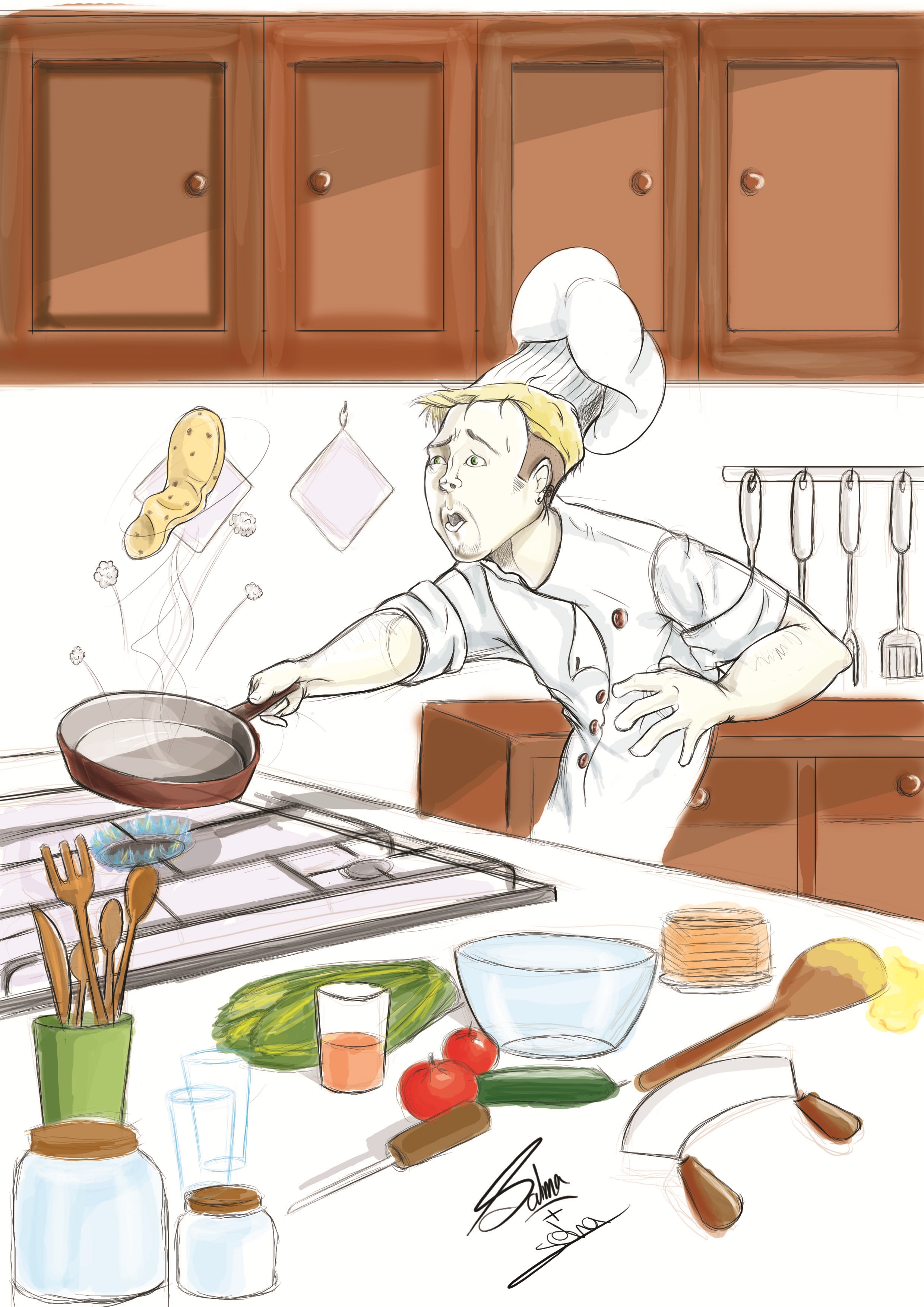 Ingredients:-
3 cups flour – de-'

ee

'
1/2 tsp dried yeast, dissolved in 1/4 cup warm water – kha-

mee

-ra
1/2 cup water –

ma

-ya
1/2 cup vegetable oil – zeit na-

ba

-ty
3 tsp salt – malh
3 teaspoons sumac – sa-

ma'

2 kg fresh spinach – sa-

ba

-nekh
1 onion, minced –

ba

-sal
Directions
Prepare the dough:
1.       Mix the flour, dissolved yeast and water together in a bowl and knead until well mixed.
2.       Add 1/4 cup of oil gradually while kneading until you obtain a firm, smooth dough. Add more water if the dough is too dry.
3.       Cover the dough with a kitchen cloth and leave it to rest for 2 1/2 hours in a warm place so it can rise.
Prepare the stuffing
1.       Wash the spinach well. Dry it carefully and cut it coarsely. Make sure to dry the spinach very well because too much moisture will make the samosas soggy.
2.       Mix the spinach with the onion, sumac, the other 1/4 cup of oil and salt in a bowl.
Prepare the samosa
1.       Preheat the oven on 175C.
2.       After the dough has risen, sprinkle some flour on your hands and knead it again. Divide the dough into three parts and roll each part on a lightly floured surface using a rolling pin. Cut the dough into small circles using a circular pastry cutter.
3.       Place 1 tablespoon of the stuffing in the centre of each circle. Hold the circles from 3 sides and fold it in the form of a triangle, press the sides together to seal well. Grease a non-stick cookie sheet with vegetable oil and place the samosas on it.
4.       Bake the samosas until the top and bottom of the pies turn lightly brown.
5.       The samosas can be served hot or cold.