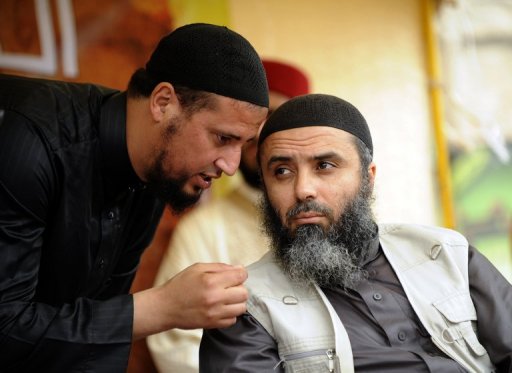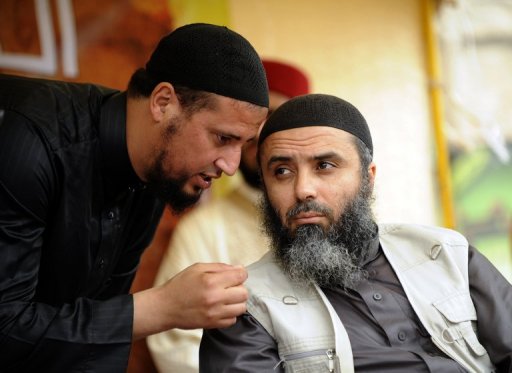 (AFP) – The head of a radical Salafist group in Tunisia has threatened to wage war against the government, led by moderate Islamist party Ennahda, accusing it in a message posted online of un-Islamic policies.
"To the tyrants who think they are Islamists… know that the stupid things you are doing are dragging you to war," said Abu Iyadh, the fugitive leader of Ansar al-Sharia who is wanted by the police over deadly unrest last year.
"Your war is not against our young people but against religion," he said, in a statement published on the jihadist group's website.
Abu Iyadh, whose real name is Seif Allah Ibn Hussein, is accused of organising numerous acts of violence and has been on the run since September, after an attack by Islamist protesters on the US embassy in September in which four of them died.
The authorities have hardened their position towards extremists in recent months, notably by stepping up military operations against jihadists with suspected links to Al-Qaeda who are hiding in the western region of Kasserine that borders Algeria.
"If you continue with these stupid policies, the support of America, the West, Algeria, Turkey and Qatar will not save you when the sound of swords makes itself heard," the hardline preacher warned.
"I remind you simply that our youth sacrificed themselves for the defence of Islam in Afghanistan, in Chechnya, in Bosnia, in Iraq, in Somalia and in Syria, and they won't hesitate to sacrifice themselves for their religion in Kairouan," he said, referring to a town south of Tunis renowned for its Islamic heritage.
Ansar al-Sharia is planning to hold its annual congress at Kairouan on Sunday, even though the interior ministry requires political parties and associations to obtain permission for all public activity.
Interior Minister Lotfi Ben Jeddou said last week that he would bring to justice "anyone inciting to murder or hatred… or who pitch tents for preaching in," in a clear reference to the Salafists.
In response, an Ansar al-Sharia cell in Menzel Bourghuiba, north of Tunis, vowed to replace the Tunisian flag on the interior ministry building there with the black Salafist flag, according to a video posted online.
At the weekend, police fired tear gas in the capital and took steps elsewhere around the country to disperse Salafist groups trying to set up tents to preach in.