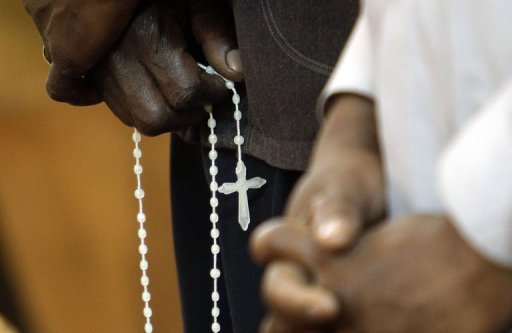 Prosecutor General Tala'at Abdallah has released a Coptic teacher accused of contempt of religion on EGP 20,000 bail.
Director of the Association of Freedom of Thought and Expression's (AFTE) legal unit Ahmed Ezzat confirmed that Abdallah ordered the release of Demiana Abdel Nour.
Ezzat reported that Abdel Nour's family paid the EGP 20,000 bail and were in the process of securing her release on Tuesday. Investigations into allegations that the teacher insulted religion will continue, Ezzat said.
Abdel Nour presented herself to the public prosecution last Wednesday following complaints by the parents of three students at the SheikhSultanPrimary School. The parents claimed that Abdel Nour insulted religion and the Prophet Muhammad by saying that the late Pope Shenouda III performed more miracles than the Prophet. They also alleged that she placed her hand on her stomach to convey nausea when mentioning the Prophet.
Ezzat who also represented atheist blogger Alber Saber on similar charges and said that Saber's bail figure was EGP 1,000 compared to the EGP 20,000 Abdel Nour's family paid. "This bail price is completely arbitrary. When you are forced to pay this much money it is not procedure, it is punishment," he said.
Ezzat believes discrimination is a factor in cases of contempt of religion because the majority of people accused are Coptic Christians, Bahá'ís or atheists. He also said that Abdel Nour's bail amount is one of the highest he has heard of in relation to the charge of contempt of religion.
Abdel Nour's detention was extended for 15 days last Saturday, prompting Amnesty International to call for her release. AFTE submitted an appeal against the renewal of her detention on Sunday.
In October 2012 the Egyptian Initiative for Personal Rights said that contempt of religion charges disproportionately target Coptic Christians.
Last week the My Country My Rights campaign published a report claiming the prosecution made over EGP 1m from bail charges in 90 days from 459 detainees across eight governorates.
Additional reporting by Nourhan Dakroury