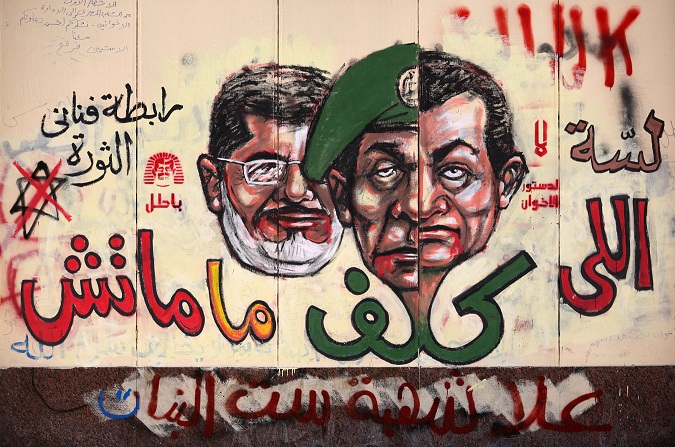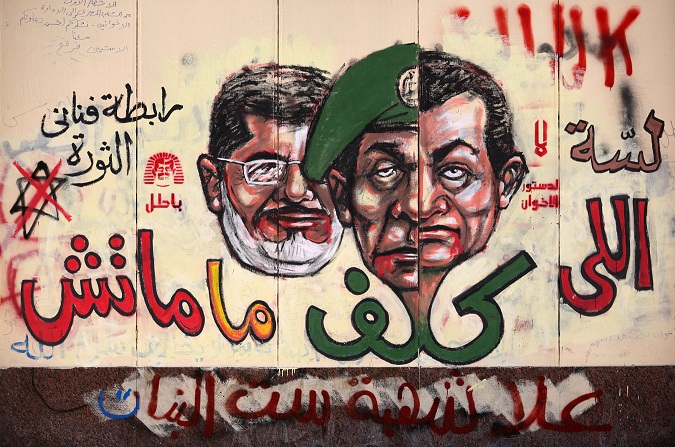 By: Nourhan Dakroury
A report released on Wednesday by the Arabic Network for Human Rights Information (ANHRI) states that accusations of blasphemy and insulting President Mohamed Morsi are the most common violations of freedom of expression in Egypt.
In their report, ANHRI detailed the most common violations of freedom of expression in Arab countries in 2012.The countries with the least violations were Lebanon and Mauritania, while the countries with the most violations were Saudi Arabia and Syria.
Egypt came in the third place, tied with Palestine and Tunisia.
The report listed violations that occurred when the Supreme Council of Armed Forces (SCAF) was in power, and violations that have occurred since Morsi took office.
According to ANHRI, SCAF violated freedom of expression through the arrest of political activists, including the arrest of 6 April Movement members for displaying anti-SCAF posters on charges of insulting the country.
Violating the right to peaceful public assembly also occurred after Morsi came to power, the report stated.
According to the report, police forces attacked protesters during a sit-in at Nile University on 17 September 2012.
The sit-in was organised by Nile University students in protest at the decision to hand over the campus to Zeweil City for Science and Technology.
The media had been restricted under both Morsi and SCAF, the report said.
Media figures and journalists such as Ibrahim Eissa have been accused of blasphemy and contempt of religion, ANHRI said.
Eissa was accused of insulting the Quran and of blasphemy due to statements he made on his daily show on Al Kahera Wal Nas channel.
According to the report, other journalists opposing the president and his party were prevented from publishing their articles.
Other violations of human rights in Egypt, according to ANHRI, include restrictions on travelling or entering the country, imprisonment of those accused of insulting the president, and firing people for holding or expressing different opinions and points of view.