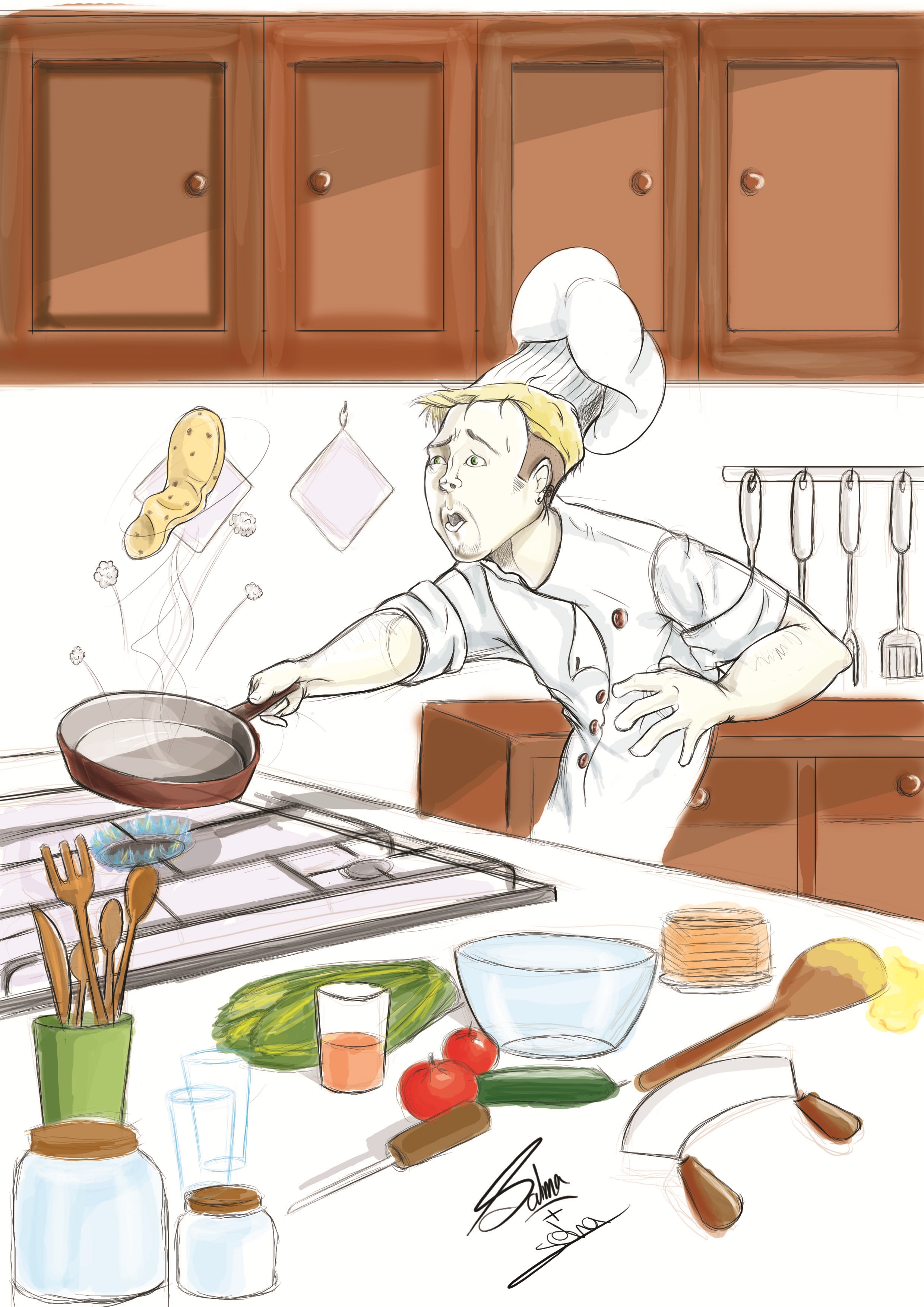 5 cups milk – la-ban
3 ½ tablespoons cornstarch, dissolved in 1 cup milk – ne-sha
1/2 cup sugar – sok-kar
1 teaspoon vanilla sugar – sok-kar va-nil-ya
1 tablespoon rosewater – ma-ya ma-ward
Garnish
1 cup ground pistachios – foz-do'
Directions
Pour the milk, dissolved cornstarch and vanilla sugar together in a non-stick pot.
Place the pot on medium heat and stir until the mixture starts boiling.
Reduce the heat, add the sugar and continue stirring for 10 more minutes.
Turn off the heat and add the rose water
Pour the mehalabieh in serving bowls. Allow them to cool at room temperature for about 30 minutes. Place them in the refrigerate for several hours.
Garnish with ground pistachios and serve cold.
Easy no-bake cheesecake – Cheesecake bedoon khabz
Ingredients:
1 pack whipping cream-powder – cream

chan

-tee
200g butter, softened –

zeb

-da
16 squares creamy cheese –

gib

-na

kre

-ma
2 tbsp water –

ma

-ya
2 packs of biscuits, cut in small pieces – bis-

cot

1 pack jelly of your favorite flavour –

jel

-ly
Jam – me-

ra

-ba
Strawberries or blackberries – fa-

rau

-la au toot
Directions
Mix the biscuits and butter in a food processor on medium speed until blended well.
Grease a baking pan, press biscuit mixture in the bottom, making sure all is covered. Place in the freezer for one hour.
Stir the cream cheese with a little water until soft. Add the jelly and whipped cream powder and beat with an electric beater until well combined and the mixture is smooth.
Remove the baking pan from freezer and pour cheese mix on top. Refrigerate for another hour.
To serve: dilute the jam with a small amount of water. Arrange the strawberries or blackberries on top of the cake and use diluted jam as topping.
Note
When softening the cream cheese use small amounts of water at the time to achieve a good consistency. Use the same technique for diluting the jam.