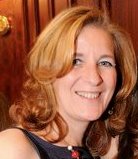 These days walking around town is like being forced to partake in a vicious obstacle course. You cannot hide on the pavements since cars, chairs, children and assorted garbage have taken over these havens originally intended for pedestrians. You are forced out in the open and share the roads with the madness that is Cairo traffic. And then the fun really starts.
Seemingly suicidal maniacs on mopeds slalom at terrifying speeds on missions to deliver anything and everything, with a few purse and phone grabbers thrown in for good measure. Taxis are playing a real life video game that only they know the rules of, small moped-pickups plod along in complete oblivion of the honking minibuses that surround them and cars squeeze three rows thick through small alleyways with utter disregard for your body parts. If only the men would adopt that same attitude.
Many seem to feel that now you are in this open air arena you are fair game. Leering looks, rude asides, insulting suggestions and general lewd commentary provide a soundtrack to the gropers and harassers that let their hands wander where they have no business being. And that is just what happens in broad daylight on an average stroll around the neighbourhood. In crowded places and under the cover of darkness the real predators come out to assault and rape whoever happens to cross their paths.
It is exhausting to be so aware of your surroundings and ready for anything and it is not that long ago that I could indulge in one of my favourite pastimes: roaming around Cairo neighbourhoods in peace.
My introduction to Cairo was in the company of one of my best friends, a Cairene at heart and proud of her city. I did not see any pyramids or museums, but I visited several ancient mosques, was taken to treasure troves as the bookbinders, artisan shops, hole-in-the-wall restaurants and the gem that is the Tentmaker's street.
Not everything was hunky-dory of course; the filth of the streets was overwhelming, traffic terrifying and the rampant poverty humbling. But the people were nice; they welcomed us with friendly banter and jokes about how tall I am or simply ignored us, just two other people walking around the street. This is where my explorative walks were born.
I was thinking of the difference between now and then when I was getting ready to take two Egyptian friends to one of my favourite places in Cairo, the area around Bab Zuweila. One mentioned he wanted to buy some carpets and my first reaction was: "Go to Mohamed the Carpet Man." Much to my surprise this hero of floor coverings is not as well known as I thought, considering their puzzled expressions. In my circle of friends he is a legend and it has become tradition to celebrate a new apartment with a trip to his store.
Mohamed has a very small shop off a courtyard that leads off the street of the tentmakers, in the middle of a bustling and impoverished neighbourhood. It is maybe four metres wide and deep, but has a high ceiling and is packed with stacks of carpets of all colours, sizes and materials. Once you tell him what you are looking for he, or one of his staff, starts climbing barefoot over the stacks, pulling out what might be to your liking.
With practiced flicks of his wrist he shakes out the carpet and drapes it over the stacks to show you the pattern. And continues doing so until you have found what you wanted. In this process stacks fall as men clamber over them, carpets fly and a riot of colours and patterns transform the little shop into a cave-garden of cotton and wool. I love it there and the experience never fails to make me happy.
I was a bit apprehensive this time around, worried that the state of the streets would spoil one of my favourite traditions. But nothing could have been further from the truth. As we made our way through the busy shopping streets that offer textiles of every variety, including racy underwear, and assorted house ware to the local population, not one bad word was directed our way. Nobody actually paid much attention to us, people were just going about their days, and when a man brushed his arm past me because it was crowded he turned around and apologised.
My friend found exactly what he wanted and walking back through the winding streets with our arms full of carpets I realised I felt a lot safer and more at home than I have in the posher areas of town in the past few years. It was good to know that even if much has changed in Cairo, a trip to Mohamed the Carpet Man is still magical.