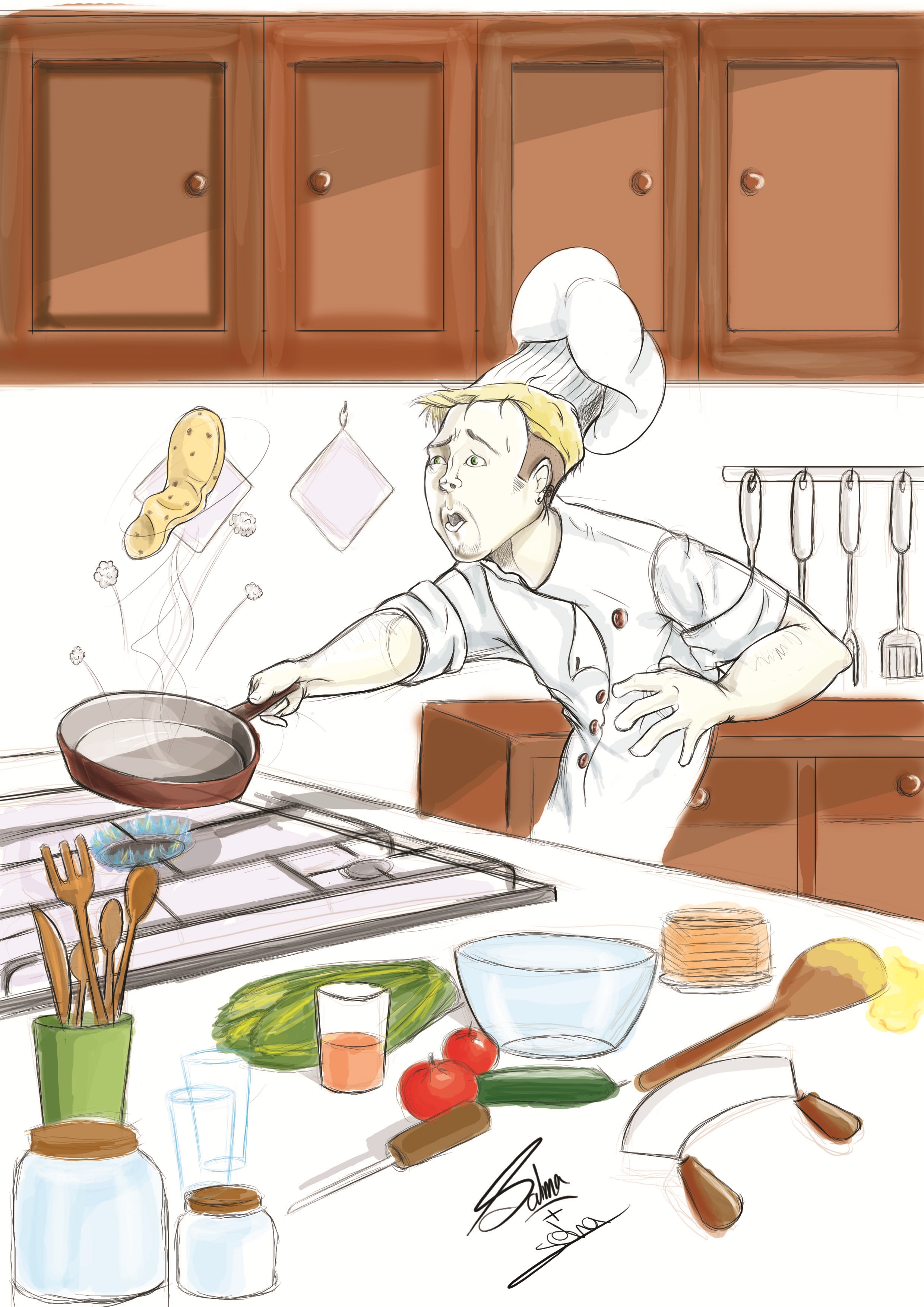 1 kg fish fillet –

sa

-mak fi-

let

½ kg medium size shrimp – gam-

ba

-ri
2 stalks celery – ka-

rafs

2 stalks coriander – koz-

ba

-ra
1 tsp garlic, crushed – tom
1 red chili pepper, cut small –

fel

-fel 

ah

-mar ha-

ra'

a
1 medium onion, cut in quarters –

ba

-sal
3 tbsp parsley, chopped – ba'-

doo

-nis
1 lemon, sliced – la-

moon

½ cup sunflower oil – zeit ab-

bad

el shams
1 tsp cumin – kam-

moon

1 cup flour – de-

'ee'

3 red tomatoes, diced – ta-

ma

-tam
salt and pepper – malh and

fel

-fel
Directions
Wash the shrimp well. Place the unpeeled shrimp, quartered onion, ½ tsp garlic, celery, coriander, cumin, 2 tbsp oil, sliced lemon, salt and pepper in a large deep pan.
Cover the pan and put on high heat for 10 minutes or until the shrimp turn pink. Remove the shrimp, leave to cool and peel. Strain the liquid left in the pan through a sieve and set aside.
Wash the fish fillets and season with lemon juice, salt and pepper. Dip the fillets in flour, make sure to coat them well.
Heat the remaining oil in a large skillet over medium heat. Fry the fish fillets on both sides until golden brown. Remove from oil and set aside.
Add the garlic to the oil and stir for 20 seconds. Add the red chili pepper and tomatoes and stir for another 20 seconds.
Add the reserved shrimp stock and bring to boil. Reduce heat and simmer for 10-15 minutes.
Add the shrimp and parsley and stir. Arrange the fish fillets on top of sauce, do not stir. Cover and leave to cook for 5 to 10 minutes.
Remove the fish fillets and place on a serving platter. Spoon the shrimp and sauce over fish. Serve with fish rice.