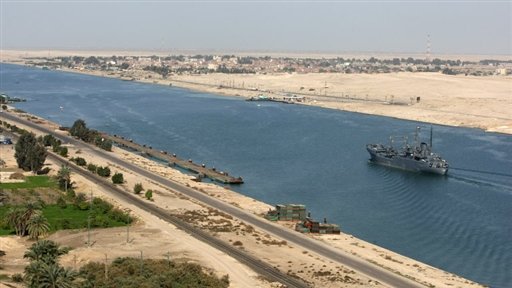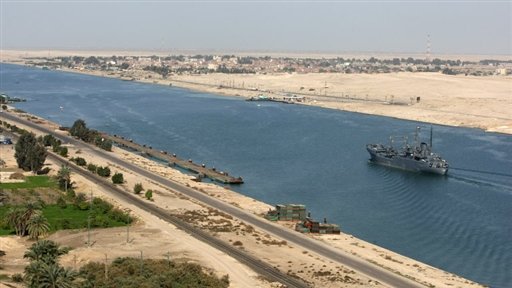 The advisory team for the Suez Canal development project has explained in an official statement on Saturday that the team's resignation came because of "a contradicting project that the government is currently implementing to that of the team's".
"We are aware of the possible damages that are likely to affect the northwest area of the Suez project as a result of implementing the government's vision, amid the late execution plans and inappropriate policies and legislations," the statement said.
The advisory team, headed by former Prime Minister Essam Sharaf, had designed plans to develop the East of Port Said area, including Port Said's east port and the western region of the Suez Gulf.
The team, which consisted of nine advisors, submitted its resignation on 24 April after it discovered a different plan being used by the government.
"The government cut all means of communication with us for four months," said Ali Bassiouni, a former advisory team member.
"We later found out that the government had proposed a legislative framework for the project that was improper for its execution, which will drive investors away from the area," he continued.
Taher Hozayn, another former member of the team, said in a television interview that the government had also issued a law, which was later submitted to the Shura Council, for developing the Suez Canal region without consulting the team.
Bassiouni explained that the proposed framework showed that the government "had no knowledge of operating free trade zones or how to run the project".
Three weeks ago, members of the Popular Front for the Suez Canal Axis protested outside the Press Syndicate against the law.
Article 1 of the law states that the borders of the Suez Canal region are to be outlined by a presidential decree. It added that the region includes East Port Said, northwest of the Suez Gulf, the Ain Sokhna Port region, and the Technology Valley in Ismailia, among other areas in the region.
Article 2 of the law states that a general authority for the Suez Canal region will be established and the governing system would be decided by the president.
The law provoked nationwide controversy as it was said to violate Article 5 of the constitution, which states that the Egyptian people are the "source of authority".
"There's a competition in the Middle East to establish logistical ports, and the more we delay the project, the more we'll be behind" said Hozayn.
Hozayn added that the law will give investing companies exemptions of trade and industrial activity taxes for ten years.
"We simply cannot work under this law when we realise the catastrophic problems it will produce," Hozayn said.