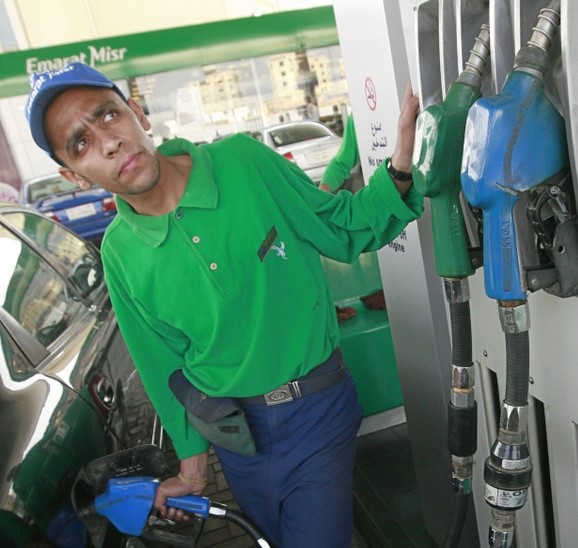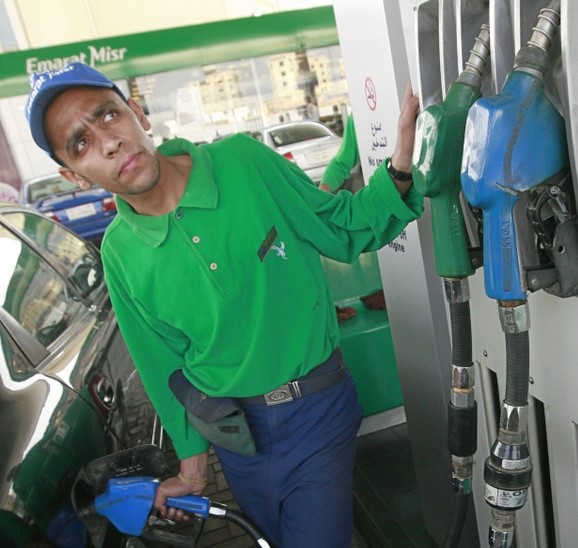 By Farah Atia
Egypt's gasoline stations continue to face bottlenecks, adding to the challenges of a government whose measures fall short of meeting mounting demand as smuggling and black markets continue.
Egypt's fuel situation is worrisome and needs sound measures if a crisis is to be avoided, according to a statement by the Federation of Egyptian Chambers of Commerce. Egypt, in which transport and industry largely depend on diesel, has been living severe shortages in its supply, resulting in long queues of vehicles at fuel stations that frequently break out into quarrels among frustrated drivers. The government's measures to inject more diesel supplies to markets, in order to calm the situation, remain insufficient amid a turbulent security situation.
"The main problem is the black market for diesel fuel," said Amr Ramadan, transport policy analyst at Green Arm Think Tank, a think tank which specialises in transport and energy policy. "Black market dealers can buy subsidised diesel cheap and smuggle it across Egyptian borders.''
An Egyptian diplomat told Reuters on Saturday that traffickers use trucks to smuggle around 18 million litres of subsidised diesel a year from Egypt to Jordan.
"This is a question of regulation and rule of law, a major problem since the uprisings in 2011.  No matter what schemes the government implements, they will never be able to control this market without being able to enforce strict supervision and oversight over the whole process," Ramadan added.
In an attempt to create a streamlined scheme, the government launched on Saturday the initial stage of the "smart card" system for the distribution of gasoline and diesel from fuel depots to gas stations, starting with three stations belonging to Shell.
The aim of the first phase of implementation is to create a powerful database and monitor the real consumption of fuel in the local market.
The second phase, which includes registering and distributing smart cards to trucks and taxis that operate on diesel, is expected to take place in early July. Registration for privately-owned vehicles that operate on gasoline is to start by early August.
Starting in September, the system will incorporate unregistered cars, tuk-tuks and motorcycles in an attempt to integrate them into the new system and have their data recorded on the database.
The main concern with this system is the problem of transparency and marketing social change, Ramadan commented. "In order to implement this new smart card system the government will need to properly convey the new system's advantages to the public, as well as explain clearly how they will be used by the different stakeholders involved."
"Up to this point the government has not been able to achieve a sufficient level of public support for this change," he added.