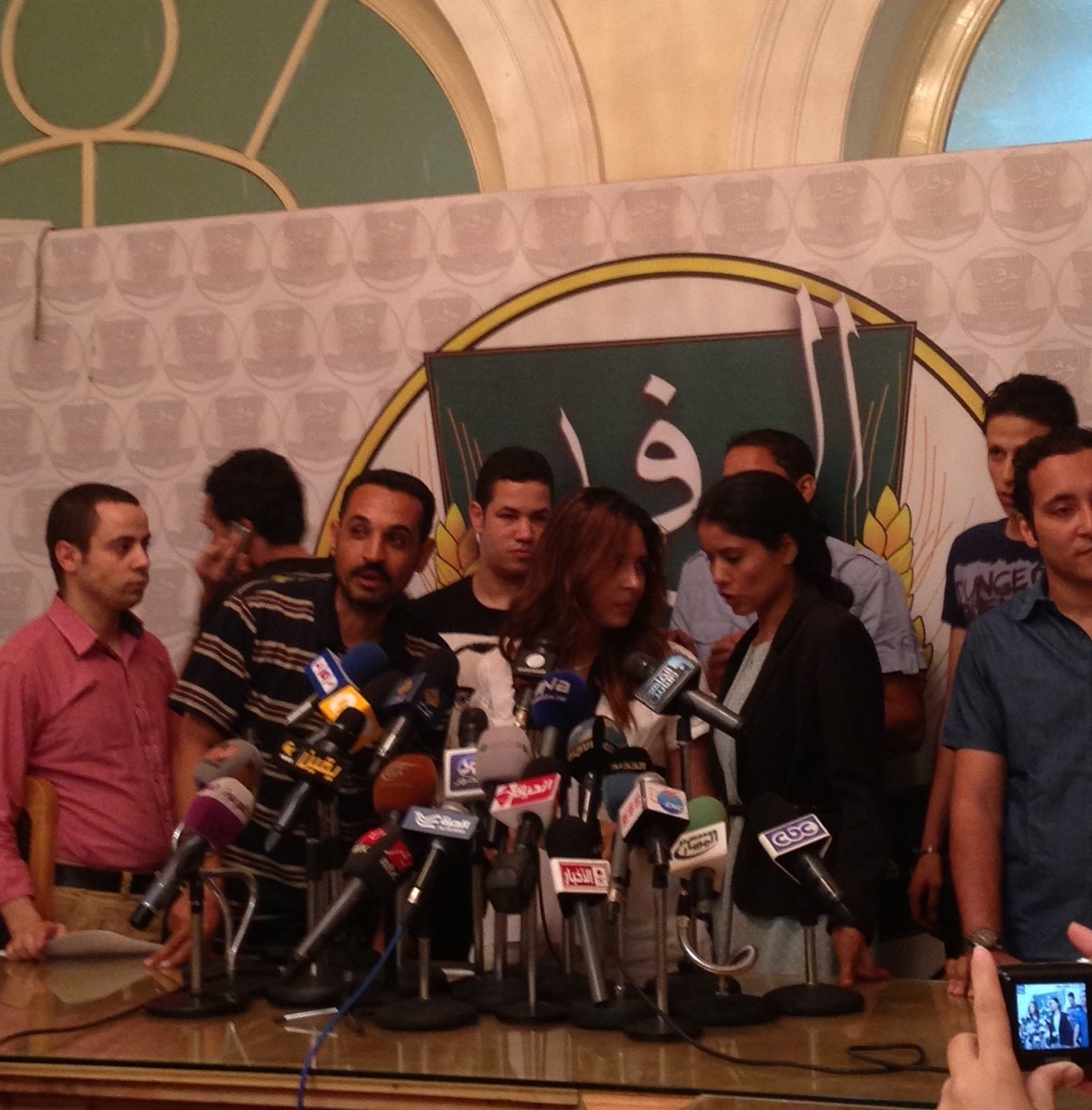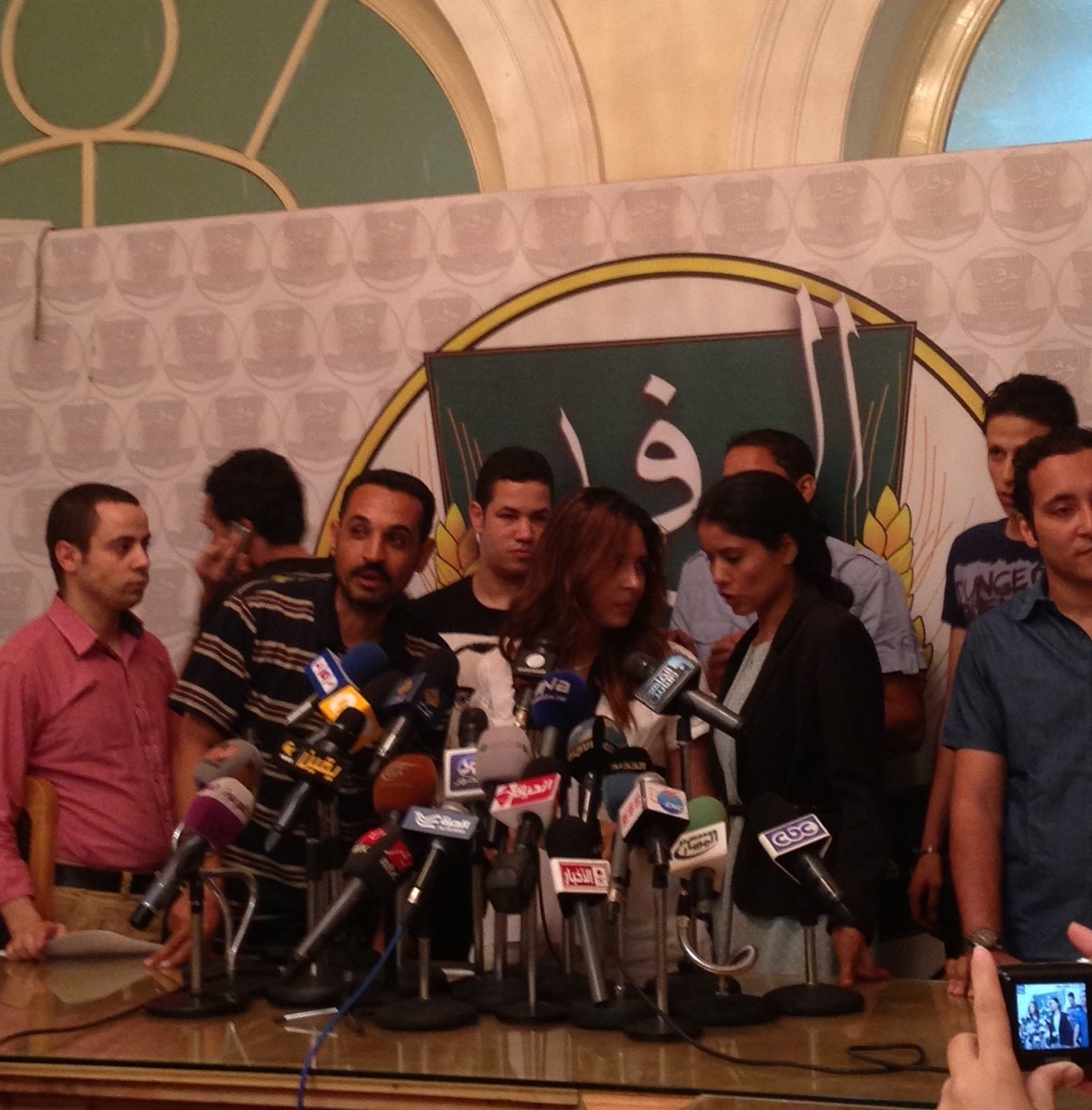 By Nourhan Dakroury
The National Salvation Front (NSF) Youth issued a statement in their press conference on Monday encouraging all Egyptians to participate in the protests on 30 June.
According to the statement, the NSF Youth is calling on people to rally against the Muslim Brotherhood-run government, which has been attempting to "change the Egyptian identity and turn all institutions into Brotherhood-run ones."
The statement also said that since President Mohamed Morsi took office, the rates of violations of human rights and freedom of expression have gone up, in addition to torture cases in police stations.
Mohamed Yasser, a member of NSF Youth and Al-Tagamo'a Party, said that they have been organising protests around the country to spread information about the anti-president rallies set to take place on 30 June.
Amira El-Adly, member of the Free Egyptians Party, said that members of the NSF Youth from around the country have been assaulted by Muslim Brotherhood members while trying to collect signatures for the 'Tamarod' petitions.
El-Adly said that in April, NSF Youth launched two initiatives, Al-Ikhwan Gawa'ona (The Brotherhood Are Starving Us) and Masr Betetba'a (Egypt Is Being Sold), the latter of these concerned with the issue of the Suez Canal Region.
El-Adly said that the NSF Youth is currently working to organise a popular conference under the latter initiative in Ismailia to start taking action against "the isolation of the Suez Canal region from Egypt", which the group said would happen if the government starts selling Suez Canal bonds.
"The front doesn't support the president owning the Suez Canal, since he will be the only one with access to the budget and will be the one hiring the employees there," said Ahmed Abd Rabo, an NSF member.
Abd Rabo added that Egypt is currently going through a constitutional and political crisis, citing the repeal of the constitution after the Supreme Constitutional Court deemed the Constitutional Assembly unconstitutional on Sunday.
He added that starting tomorrow the NSF Youth will be hosting the first coordinating committee meeting to organise rallies for 30 June.
The committee will include members of all opposition parties and will hold constant meetings starting 25 June, he said.
Maha Abou Bakr, Nasserist Party member, said that the NSF Youth is now in the process of forming a popular prosecution with a popular public defender to start popular trials against President Morsi.
"This popular prosecution is being formed [because] the attorney general has been transformed into a private lawyer of the president's," Abou Bakr said.
El-Adly said that the NSF Youth are currently working on a "Morsi's Black Book", which will include all of the documents from the popular trial and all violations and crimes the president has allegedly committed against the Egyptian people.
The NSF Youth has started a competition for the book cover's design, which started on Monday and will end on 10 June.
She added, "30 June has to be a global day, where people protest against the Muslim Brotherhood worldwide."