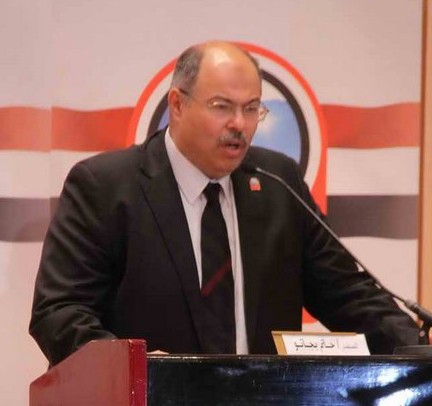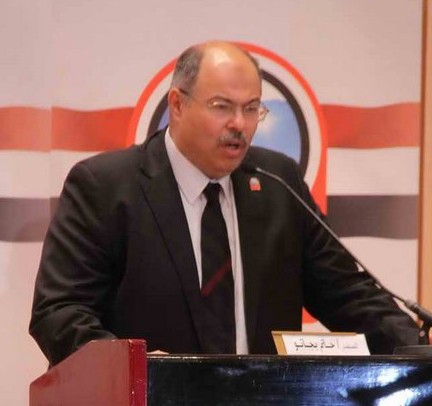 Minister of State for Parliamentary and Legal Affairs Hatem Bagato said the Supreme Constitutional Court (SCC) does not have the right to review the constitution.
"The constitution remains the main and final reference for all state institutions; if Article 230 says the Shura Council remains then it remains, and that's what the court ruled," Bagato said.
He added that the Shura Council will carry on its legislative agenda after the verdict.
Bagato's statements were part of a press conference held at the cabinet on Tuesday to comment on the verdict issued by the SCC on Sunday.
The Court ruled the Shura Council and the Constituent Assembly were formed on an unconstitutional basis; however, it postponed the dissolution of the Shura Council until the House of Representatives is elected.
The minister said he received a copy of the court's ruling, asserting that the verdict had no effects on the constitution.
Constitutional expert Raafat Fouda disagreed: "The verdict implies that the constitution of this country, which gave the current president his powers, is unofficial," Fouda said, adding that Egypt is ruled by a "fait accompli" rather than an official constitution.
Bagato also commented on a previous ruling by the SCC that allowed military and police personnel to vote in elections.
"The verdict is perfectly correct; Article 55 of the constitution states that voting is a national duty, but I wished military personnel were not allowed to vote, especially during this period," Bagato said.
The SCC issued the verdict late in May deeming the ban on police and military personnel voting unconstitutional along with other articles within the bill regulating elections for the House of Representatives and a political participation bill.