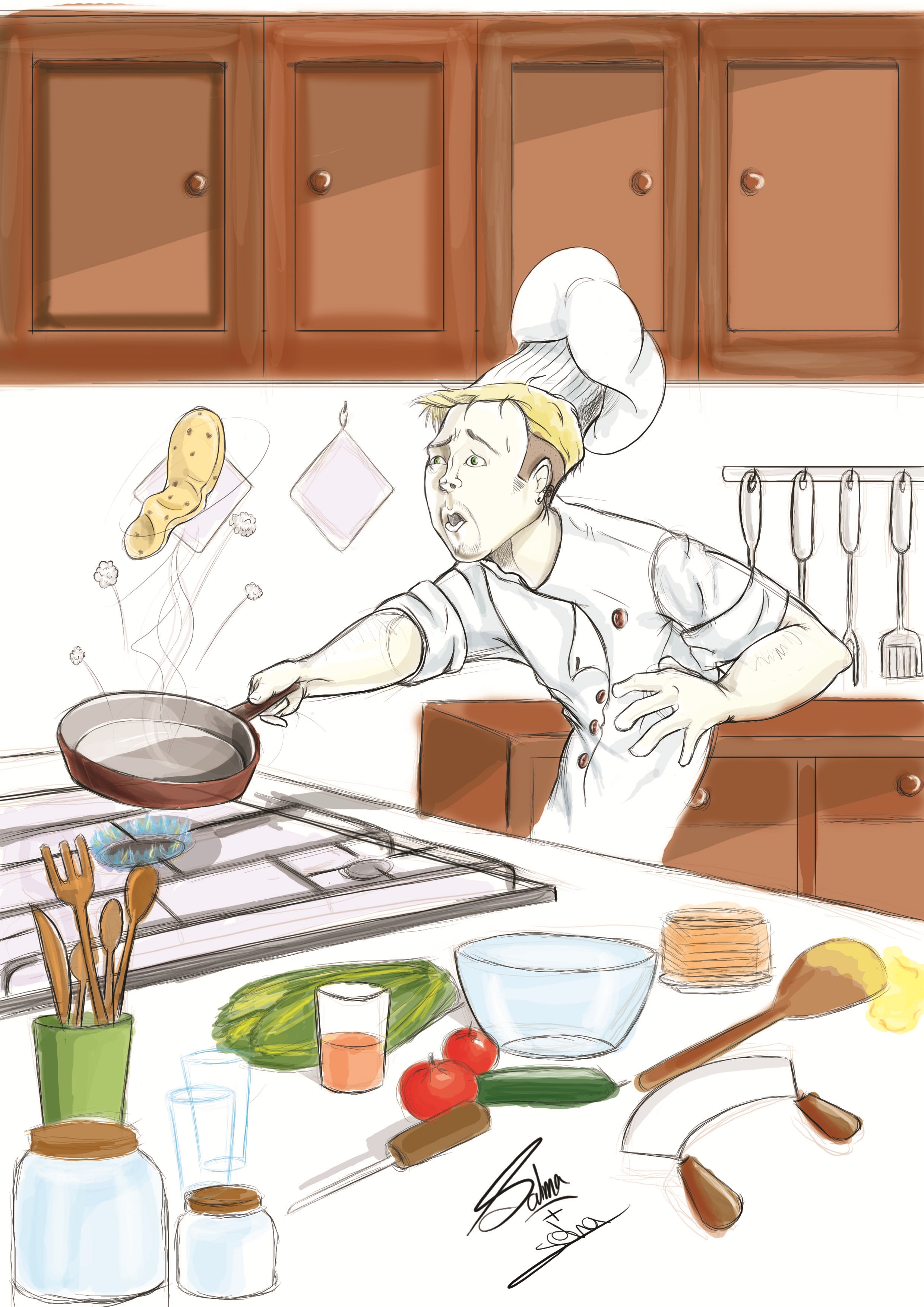 Ingredients
1/2 kg fillet meat – la-

hma

 

fi

-let
2 tbsp Parmesan Cheese –

geb

-na bar-me-

sjan

1/4 kg green beans – fa-sol-

ya

 

khad

-ra
1 tsp crushed garlic – t

o

m
3 tsp pine nuts – sn

ow

-bar
3 tsp parsley, chopped– ba'-doo-nis
1 tsp fresh thyme, chopped– z

a

-tar
2 tsp olive oil – zeit za-

toon

6 tsp frying oil – zeit

'al

ey-a

salt and pepper – malh we

fel

-fel

es

-wid
Directions
1-      Season the meat with olive oil, salt and pepper, all over.
2-      Let it sit for 30 minutes.
3-      Place the meat in a non-stick baking pan, and then put it in a 180C oven for 90 minutes or until the meat is tender.
4-      In a saucepan, boil some water.
5-      Put some salt in the water, and then add the green beans. Let it boil for 3 minutes.
6-      Drain the hot water from the green beans and replace with cold water for 1 minute (to preserve its healthy green colour), then drain and set aside.
7-      On medium heat, roast the pine nuts in a saucepan till it becomes a bit crunchy.
8-      In a medium non-stick skillet, add 4 tbsp of frying oil over medium heat.
9-      Add the green beans, garlic, salt and pepper, and stir until the beans and garlic are tender.
10-      In a serving dish, place the meat above the green beans and sprinkle with the Parmesan cheese, parsley, thyme and pine nuts.
Note: You can add any herbs you prefer to the meat