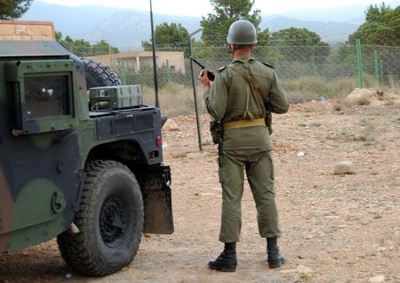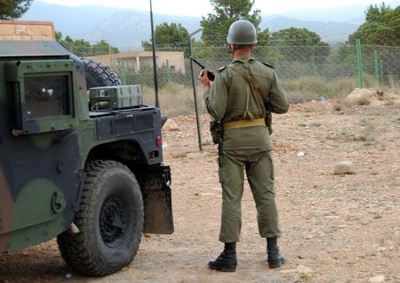 AFP – A roadside bomb targeting a Tunisian army vehicle killed two soldiers and wounded two others on Thursday in Mount Chaambi, near the border with Algeria, the military said.
"At around 7:45 am (0645 GMT), two soldiers were killed and two others wounded when a device exploded as their vehicle passed by in the area of Doghra of Mount Chaambi," said spokesman Mokhtar Ben Nasr.
Mount Chaambi is in rugged area close to the border with Algeria where the Tunisian military has been hunting Qaeda-linked militants since December.
A security source in Kasserine, the regional capital, told AFP that one of the two wounded soldiers could lose his leg.
Since the end of April, around 20 soldiers and members of the security forces have been wounded by mine explosions blamed on jihadists.
The interior ministry said last week that members of the radical Salafist group Ansar al-Sharia are among the jihadists the military is tracking in the western region.
Ansar al-Sharia, which has been blamed for numerous acts of violence in Tunisia since the 2011 revolution, has in the past denied any link to the group being hunted in the remote border region.
The authorities in the North African country have been hunting the group since December when it attacked a border post, killing a member of the national guard.